COVID-19 RAPID TESTING
---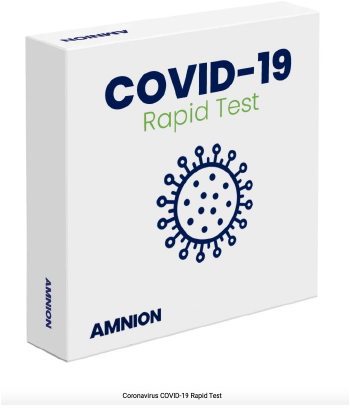 Product Details:
2019-nCoV IgG/IgM Rapid Test Cassette
Single use kit (Finger stick Whole Blood)
The fastest test for a fraction of the cost
For Licensed Practitioners Only
---
We are happy to announce that exceptionally high quality COVID-19 Rapid Testing is now available for your medical practices as a simple finger stick with no expensive machines to purchase. I have worked closely with Amnion LLC this past year with AmDrop for Overactive Bladder and Sexual Dysfunction. They have just been awarded the privilege to distribute this antibody testing kit and have extended their best pricing to the physicians and practices I have worked closely with. Please take advantage of this excellent product available now at discounted pricing through The Alinsod Institute.

Test Information Packet      Order Form