---
Invented by Red Alinsod, MD, FACOG, FACS, ThermiVa is an in-office, non-surgical procedure for skin tightening, used for dermatologic conditions. A radio frequency generator, made by Thermi Aesthetics powers a "S" shaped hand piece that tightens external and internal vulvovaginal tissue via a thermistor tip which is able to control heat delivered. The tip has gentle curves that provide comfort.

About ThermiAesthetics
The ThermiAesthetics flagship product is the ThermiRF Temperature Controlled Radio Frequency Generator System and is FDA cleared for dermatological and general surgical procedures for electrocoagulation and hemostasis, and to create lesions in nervous tissue. ThermiRF is an advanced technology using finely controlled thermal energy. It is a multi-use platform, which promotes increased patient safety and clinical effectiveness while providing versatile solutions for physicians serving the aesthetic market. ThermiRF features a unique temperature control feature and uses proprietary handpieces, which are designed for specific medical applications. These include a variety of disposal RF electrodes and cannulas and reusable non-invasive handpieces.
ThermiAesthetics™, creator of the ThermiVa™, a temperature-controlled radiofrequency system:
Red Alinsod, MD, FACOG, FACS was the former Chairman of the ThermiAesthetics Women's Health Advisory Clinical Board.
In addition to the Clinical Advisory Board, Dr. Alinsod will serve on the ThermiAesthetics Clinical Advisory Council, an independent body consisting of hundreds of physicians who are actively collaborating to advance the science of thermistor-regulated energy delivery and refine treatment protocols for a myriad of cosmetic applications. A number of additional applicators and studies are planned and underway to further demonstrate the safety and effectiveness of ThermiRF for a number of cosmetic conditions, such as skin laxity of the face and body, axillary hyperhidrosis, cellulite and snoring. The company plans to continue to expand the size and role of the Clinical Advisory Council over the next year.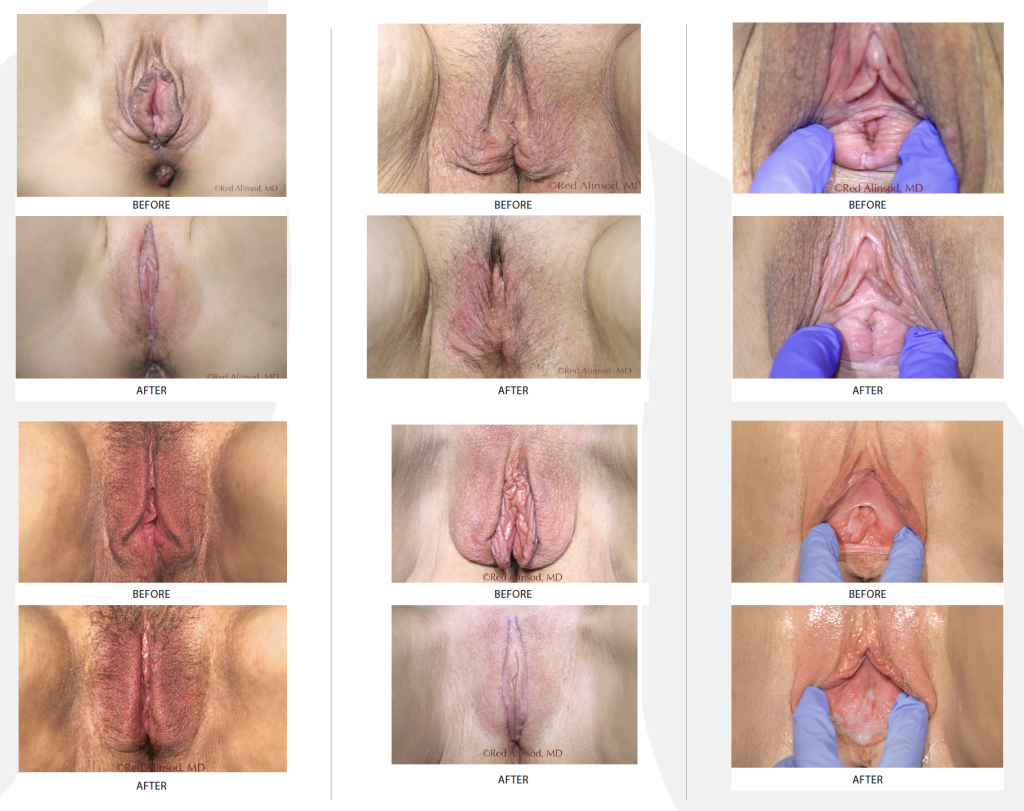 >> View more Before & After pictures