Peer Testimonials
---
Sarah K. Girardi, MD, FACS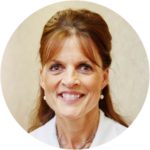 Advanced Urology Associates of New York
Manhasset, New York
Visit Website
516-627-6188
---
I have just completed a 4 day, one-to-one preceptorship with Dr. Red Alinsod of the Alinsod Institute in Laguna Beach, California. I cannot overstate the importance of this unique training experience. As a urologist about to embark on an aesthetic center for our female patients, every aspect of Dr. Alinsod's program is invaluable.
Before my August visit, Dr. Alinsod invited me to email him with particular areas of interest. I wanted to observe surgical cases addressing pelvic organ prolapse, combined with vaginoplasty and labiaplasty. In addition, I wanted to address dyspareunia, decreased libido, and lack of sensitivity. Dr. Alinsod carefully selected surgical patients to illustrate all of these problems.
His superior surgical technique and remarkable bedside manner make him the perfect instructor for this type of care. He is incredibly generous with his surgical pearls of wisdom as well as advice on start-up costs and minimizing extraneous expenses. His extensive library of videos cover everything from the OR set up, to the tiniest details of vaginal surgery. I still cannot get over the complex repairs I observed under local anesthesia in the office setting.
The preceptorship also gives one the ability to observe his extraordinary staff in action. He has relatively few staff members doing the work of an army of personnel. They are efficient, extremely competent, and obviously very dedicated to Dr. Alinsod's overall mission.
I feel honored to have attended the course. I cannot think of another experience in surgery that is designed this way, and I will treasure these past four days for many years to come!
Thank you, Dr. Alinsod, for your incredible gifts. Your patients and students alike benefit enormously from your many talents.
---
Alexandra Runnels, MD, FACOG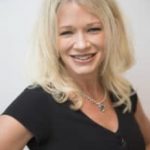 Board Certified Obstetrician/Gynecologist
Owner & Director of The Scarlett Phoenix, inc.,
Center for Cosmetic & Reconstructive Gynecology
Office (210) 483-6255
Cell (210) 718-4046
914 E. Elmira, #203 San Antonio, TX 78212
https://thescarlettophoenix.com
---
I cannot say enough about Dr. Alinsod's one-on-one, Advanced Masters Level Vulvovaginal training course. I knew how talented and innovative he is prior to attending his course, however, I did not anticipate how invaluable an experience I would have. Learning directly from one of the few, truly world-class leaders in the field of Cosmetic & Reconstructive Gynecology, was one of the highlights of my career. He is not only exceptionally skilled as an artist and physician but is remarkably generous with his unique ideas and techniques. Many of his invaluable secrets could be obtained in a book or online training video, but the real "magic" is gleamed, only in person. His attention to detail and impeccable, precision is truly unmatched. He is an awesome inspiration to learn from.
Dr. Alinsod's course is thoroughly planned with great detail. He made sure that before I left his beautiful, Laguna Beach office, I felt completely ready to implement all he had to teach me. He so freely shared his secrets in the procedure room, but also his marketing strategies, office procedures, policies, photographs and more literature and information than I could possibly read in a week. He is an extremely skilled photographer and spent a great deal of time teaching me the art of taking perfectly symmetric, before and after photographs. He helped me find affordable equipment and shared with me the best places to obtain supplies and keep costs low while maintaining exceptional quality and integrity.
Dr. Alinsod's course is worth every penny and probably, much more! I would not hesitate to recommend it to anyone brave enough to enter this rapidly growing, always changing field of Cosmetic Gynecology. You will learn skills and techniques worth far more than he charges for the course. Additionally, his staff is wonderful and deserve to be greatly honored as well. They bent over backwards to make sure I had everything I needed and was comfortable throughout the week. I cannot wait to implement what I have learned in my practice and return again in the future for even more training. Looking forward to changing the specialty, one vagina at a time!
---
John R. Miklos, MD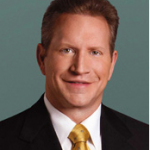 Director Urogynecology
Atlanta Urogynecology Assoc.
770-475-4499 (office)
www.MiklosandMoore.com
I have known Dr Red Alinsod for more than 2 decades and I have had the privilege of attending his courses as well as watching him perform surgery in his office. I was astounded as to what he can accomplish in the office, pain free without the need for an operating room, hospital or an ambulatory surgical center. He is one of only a handful of surgeons in the world who deserve to teach cosmetic vaginal surgery as he has been at the forefront of cosmetic genital surgery for more than 2 decades.
Dr Alinsod is a diligent, pragmatic, conscientious and precise clinician and surgeon who has revolutionized in-office cosmetic vaginal surgery. In fact most other surgeons (plastic, urogynecologic, gynecologic ) who are currently course directors for their own cosmetic vaginal surgery courses have trained under Dr Alinsod.
Why train with Dr Alinsod's students when you can train with the Master himself. Dr Alinsod is truly an expert and pioneer of cosmetic vaginal surgery!!
Dr John R Miklos
---
Heather J. Furnas, M.D., F.A.C.S.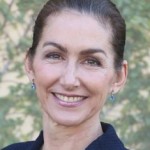 Certified by The American Board of Plastic Surgery
Adjunct Assistant Professor, Division of Plastic & Reconstructive Surgery, Stanford University
Plastic Surgery Associates & Allegro MedSpa
4625 Quigg Drive Santa Rosa, CA 95409
P 707-537-2111 F 707-537-2119
www.enhanceyourimage.com
---
"Dr. Red Alinsod is one of the pioneers in female genital cosmetic surgery. I spent a week with him seeing a variety of cases, procedures, and treatments. He was thorough in teaching, going over several Powerpoint lectures with me one-on-one. He has continued to be an excellent resource whenever I have any questions, and he is a joy to spend time with."
Happy holidays!
Best,
Heather
---
Andrea M. Pezzella, MD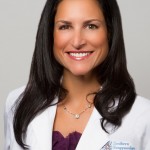 Southern Urogynecology, LLC Medical Director
115 Midlands Court West Columbia, South Carolina 29169
www.southurogyn.com
---
I was so excited to take the opportunity to dedicate a week training with Dr. Alinsod. I have known Dr. Alinsod for over 10 years, as a mentor and key opinion leader in pelvic floor reconstruction and vaginal radiofrequency therapy. I learned about Dr. Alinsod's fellowship program through him and other colleagues, now fellows of AIAVS. I chose his program because of his well-renowned reputation and dedication in the field.
Since I have already entered the Aesthetic arena, offering thermi-Va and CO2 laser intimate therapy as well as facial rejuvenation and body contouring, I was ready to offer aesthetic vulvovaginal surgery to my established urogynecology practice, a captive audience, seeing anywhere from 80-100 patients per week for urinary issues and female pelvic disorders, as well as capturing an untapped market of women in the Columbia Metropolitan area.
My time with Dr. Alinsod was an invaluable learning experience, observing complex vaginoplasties and vulvovaginal cases, and training in innovative in-office procedures, i,e. O-shots, the vampire face lift and vampire facial using PRP.
Now, as a fellowship trained surgeon in aesthetic vulvovaginal surgery, I am confident that I can offer these unique services to my female community. I am truly honored to represent Dr. Alinsod here in South Carolina.
Andrea M. Pezzella, MD, Urogynecologist
Southern Urogynecology, LLC
Medical Director
115 Midlands Court West Columbia,
South Carolina 29169
www.southurogyn.com
(803)457-7000
---
Edward Tangchitnob, MD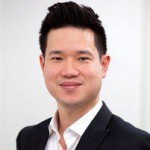 1135 S. Sunset Ave, Ste. 102 West Covina, CA 91790
Phone| (626) 338-5377
www.tangchitnobmd.com
---
Amazing, quality training filled with clinical pearls and expert guidance. Dr. Alinsod is truly an artist and superb surgeon. I would recommend this course to anyone considering doing aesthetic gynecology and bringing it into the office.
Edward Tangchitnob MD
1135 South Sunset Ave, Suite 102
West Covina, CA 91790
Phone| (626) 338-5377
www.tangchitnobmd.com
---
Jessica Shepherd, MD, MBA, FACOG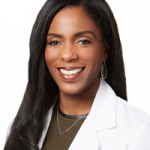 Baylor Women's Health Group
3600 Gaston Ave, Suite 1158 Wadley Tower, Dallas, TX 75246
www.drjessicashepherd.com
---
This course has been a game-changer for me! So many aspects of medicine, surgery, and women's health is covered in addition to empowering women. There are expert surgical tips given, marketing tools introduced and a wealth of information given. At the end, you feel part of a family!
Jessica Shepherd, MD, MBA, FACOG
Baylor Women's Health Group
3600 Gaston Ave
Suite 1158, Wadley Tower
Dallas, TX 75246
www.drjessicashepherd.com
---
Monique Wilson, MD, FAAD
---
I have collaborated with, and learned much, from Dr. Alinsod and his team. I found his in-office training to be concise and tailored to my interests, making it possible to learn everything I needed in a short time. I use the evaluation, surgical and management skills I learned from Dr. Alinsod every day in my practice.
Dr. Alinsod's support of our exciting study examining the clinical and histologic changes induced by treatment with ThermiVa was instrumental in the paper's success. To date, this is the first description of possible neurogenesis as a result of ThermiVa treatment on vulvovaginal tissues. This manuscript can be found at: https://www.ncbi.nlm.nih.gov/pubmed/29701623
Dr. Alinsod continues to be generous with his time and knowledge, answering any questions I may have and supporting my career. I highly recommend training with Dr. Alinsod– it's one of the best decisions I've made in my practice!
Monique Wilson, MD, FAAD
moniquewilsonmd@gmail.com
---
Amy Brenner, M.D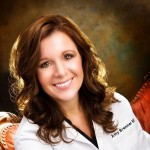 6413 Thornberry Ct., Suite A, Mason, OH 45069
Phone|(513) 770-0787 Fax|(513) 770-0144
doctoramybrenner@gmail.com | www.dramybrenner.com
---
Wow! I just don't even know where to start raving about how amazing this course was. I received 5 star services from the moment I signed up for the course. I received Dr. Alinsod's text book and a wealth of articles to read prior to attending the course. I received discounts at a 5 star hotel and help with travel arrangements from his amazing staff. . Dr. Alinsod himself picked me up every morning at the hotel. His entire staff was so welcoming and such amazing hostesses. The didactic lectures with videos before the actual surgeries provided a great overview. Dr. Alinsod and his staff provided all the information on the equipment and supplies needed to perform these procedures. I can't even stress enough what an amazing teacher Dr. Alinsod is in the OR. He explains everything in detail, the data behind it and pros and cons of each method. Many physicians are taught in residency to literally just "lop it off". Dr. Alinsod's technique and use of the Ellman Surgery, results in the most aesthetically pleasing results with significantly less complications. In addition, he teaches how to do these procedures with a certain technique/protocol to allow for local in office. This obviously reduces the risk and costs to the patient. After leaving his course, I feel 100% prepared to offer these services to patients in an office setting. The course also included all the necessary paperwork, help with obtaining equipment and patient educational material . I Can't recommend this course enough!!!
Amy Brenner MD & Associates
6413 Thornberry Ct., Suite A, Mason, OH 45069
Phone|(513) 770-0787 Fax|(513) 770-0144
doctoramybrenner@gmail.com | www.dramybrenner.com
---
Nick Slenkovich MD, FACS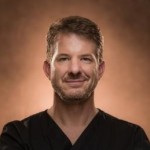 DenverBodyDoc
Colorado Plastic Surgery Center
761 Southpark Dr Littleton, CO 80120
https://coloradoplasticsurgery.com
303-783-1000
Red,
Your vulvovaginal surgery preceptorship course rates an A+ from my perspective.
I greatly appreciate your experience, expertise and dedication your craft and I learned a tremendous amount working with you. Thank you for our time together as the hands-on one-on-one "why do you do it that way?" interaction is invaluable. Your enthusiasm, and dedication to learning and teaching are infectious. You are truly an artist with your work and I applaud your commitment to advancing the art and science of vaginal aesthetic surgery and women's feminine health.
Warm Regards,
Nick Slenkovich MD, FACS
---
Aylin Güneş, MD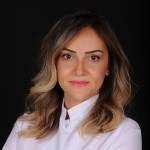 Yeni Yüzyıl University
Gaziosmanpaşa Hastanesi
Istanbul
Turkey
İstanbul/ Turkey
www.draylingunes.com
aylingunes47@gmail.com
+905054755331
Dear Dr. Alinsod,
When I decided to improve my skills about aesthetic gynecologic surgery I knew that it must be with your program. This was because of your many articles, many lessons about this field, and because of the medical instrument you have invented. When I came to your institute I saw that I was not wrong about my decision! Your hosting and caring of your patients, the way you speak with them, your professionalism on taking pictures for your archives and records, and lastly, your precise techniques on aesthetic gynecology were extremely wonderful. Therefore, all the moments that I was there with you was worthwhile. Inspite of only a few days in Laguna Beach, you tried to teach me all your secrets and techniques regarding this field. I want to thank for your team of Maria, Jennifer, Cindy, Dianne, and Marisol. They are also so professional in their jobs and lovely women.
I strongly recommend your training program to my colleagues who wants to perform aesthetic gynecologic procedures with Master Class techniques. I will continue to follow your new techniques and articles. Thank you to you and your team for everything.
All my best wishes,
Aylin Güneş, MD
---
NATHAN THOMAS, MD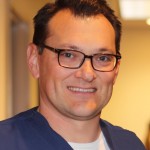 Medical City Dallas
7777 Forest Ln #800
Dallas, TX 75230
(972) 566-4555
https://www.dallas-obgyn.com
I am a solo ob/gyn who currently focuses on hormone replacement therapy. I am very interested in implementing aesthetic gynecology into my current practice. I researched my training options and decided to train with Dr. Alinsod. I had a wonderfully productive preceptorship. I will be forever greateful to Dr. Alinsod and look forward to future visits and learning opportunities.
---
ANNEBELLE D. AHERRERA, MD, FPOGS, IFEPAG

MAKATI MEDICAL CENTER
Room 248, Hall C, Tower 1
Makati city, Philippines 1200
Tel. No. +(632) 894-1578
www.vaginalaestheticrejuvenation.com
adamd@vaginalaestheticrejuvenation.com
I have been in private practice for over 25 years and am the first hospital-based, board-certified OB-GYN to practice aesthetic laser gynecology in the Philippines. I have and continue to provide excellent opportunities for empowering women with life-altering choices for their overall health and sexual well-being. My foundational training in aesthetic laser gynecology started in 2007 and leveraged diode laser technology that exceeded all of my patients' expectations. Even with all the kudos and countless word-of-mouth referrals from happy couples and blissful singles, you get to realize that there is always room for improvement or a better way of taking it to the next level. After 9 years of successful laser vaginal surgical practice, I started hearing about safer, more effective, non-invasive vulvovaginal procedures that offered significantly less downtime, discomfort, expeditious healing and excellent aesthetic results. After much research and consultation with mentors and colleagues in the Philippines and abroad, the Alinsod Institute in Laguna Beach and its eminent founder, Dr. Red Alinsod, popped up every time and grabbed my attention. After a quick email exchange with Dr. Red and an available slot in his training program, I was off on a 15-hour journey to Laguna Beach.
Without a doubt, my 4-day training was simply an amazing experience that I should have taken much earlier. This remarkable experience starts with an extraordinary welcome by a warm and gracious Dr. Red and his exceptionally organized and hospitable staff (thank you,Maria,Diane,Mirasol and Cindy). What follows are virtuoso demonstrations of innovative techniques and precise procedures in cosmetic vulvovaginal gynecology using advanced temperature-controlled radio frequency technology that Dr. Red developed in conjunction with technology providers through his extensive years of private practice. Unlike many other training programs I have participated in, Dr. Red takes his training program to another level by limiting the number of trainees to a very small group that is perfect for close-in observation and collaboration, unrestricted Q&A and true learning from a consummate educator. His program is the quintessential mentor-mentee bond and prepares his wards to return to their private practice armed with the wealth of knowledge, skills, confidence and more importantly, excitement to raise the science of cosmetic vaginal gynecology to an art form in a class of its own. Incidentally, your training and relationship with Dr. Red doesn't end after you leave his institute. You have a plethora of privileges such as consultation, information exchange, online or in person. Yes, Dr. Red encourages all of his mentees to keep in touch, always. Dr. Red's program is a worthwhile and invaluable investment. Take advantage, now. Thank you, Dr. Red. You are God's gift to aesthetic gynecologists and women all over.
---
Jeffrey R. Jacobs, M.D.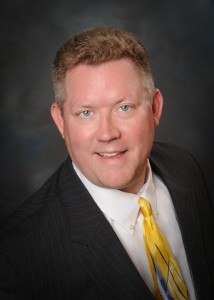 Jeffrey R. Jacobs, M.D.
Transformations Idaho PLLC
2231 West Verona Drive
Meridian, IDAHO 83646
(208)Â 863-2965
drj@transformationsidaho.com
Dr. Alinsod,
I wanted to take the time to thank you and your wonderful team. Not only was your course enlightening and informative, but fun! You and your staff demonstrated to me and my surgical assistont the latest technologies accomponied by tips acquired through years of experience. The course was also comprehensive in nature covering a multitude of topics to include surgery, equipment, marketing, billing, and even photography. I would highly recommend your course to any provider who desires training in gynecological cosmetic surgery. I will be back!
Jeffrey R. Jacobs, M.D.
Founder and CEO Tronsformotions ldoho, PLLC
---
Joao Brito Jaenisch, MD

Costa 30/405
Porto Alegre RS 90110270
Brasil
http://www.ginoplastia.net
Facebook:clinica de Cirurgia estetica e ginecologica
E-mail: jaenisch2402@yahoo.com.br
Office: 5551-32310769
Dear Colleagues,
I had the opportunity to witness and participate in the best course in the field of cosmetic gynecology. This was my second trip to visit and learn. I spent two days in Laguna Beach in Dr. Red Alinsod's office learning everything about cosmetic gynecologic procedures that included lectures, videos, and live in-office and awake No IV surgery! All procedures by unique use of local anesthesia: posterior repair and vaginoplasty/perineoplasty, labia majoraplasty, labia minoraplasty, clitoral hood reduction, dermoelectroporation, ThermiVa, and the O-Shot. The office is wonderful with a great and happy staff. If you want to learn about this huge cosmetic gynecology field don't wait too much. I have lectured, traveled, and have trained around the world and I find this to be the best course for any International doctors. It is a place to learn and make friendships. Red is my friend, a great doctor, and a good person.
Joao Brito Jaenisch, MD
---
Dr. Leila Khalili


Cosmetic Gynecologist
Tehran, Iran
Dr. Alinsod's training has really given me new insight and techniques to apply in Cosmetic Gynecology Fieldwork for my future work, particularly as a new achievement in my territory. The training topics were very absolutely stunning! Again great that everything was pretty good to get the points of all techniques in a dynamic training atmosphere, and really Dr. Red Alinsod demonstrated brilliant points to all of us. This was really one of the best opportunities to learn cosmetic gynecology and was one of my best learning experiences in terms of what's happening on in the world of cosmetic gynecology. All of the presented contents by Dr. Red Alinsod was consistently high quality and engaging. Most importantly, each session provided excellent techniques in each area. I feel that all the techniques used and the methods demonstrated were extremely good. I felt that there was alot of energy and enthusiasm. I felt challenged and consistently drawn into the exercises. The presentations had my full attention.
Thanks alot!!
Dr. Leila Khalili
---
Monica S Chauhan, MD, MS, FICOG, FICMCH

Diploma Minimal Invasive Gynecology
Ex-Asst Professor NSCB Medical College & Hospital, Jabalpur (MP) India
Specialist Gynecologist, Prince Medical Center, Abu Dhabi, UAE
drmonicachauhan@gmail.com
+971-55-4648595
I strongly believe that learning has no short cut and the foundation lies on 3 pillars: I) Strong compelling desire II) Finding the best mentor III) Thorough learning with attention to details.
With a will to venture in cosmetic gynecology, I embarked on a journey to find the right mentor for myself. After browsing for courses offered in female cosmetic genital surgery across the globe by well-known stalwarts, I finally decided for Alinsod Institute. The detailed course structure and approachability totally captivated my attention.
After being trained by Dr Red, I have added new armamentarium to my 17 years of gynecology practice- awake anesthesia without IV and reasserted my obsessive compulsive perfectionist attitude for surgeries. He laid emphasis on quality care, included photography learning skills and addressed how to stand out in this competitive field while staying true to one's own fundamental value! Besides being expert in his specialty I found Dr Red to be a generous human being and his cooperative staff added value to the training. I am grateful for all the learning and cherish my steps in the fascinating world of aesthetics.
---
Andrea Staack, M.D., PhD., FEBU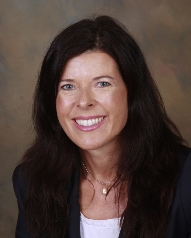 Associate Professor of Urology
11370 Anderson Street, Ste. 1100
Loma Linda, CA 92354
Phone: (909) 558-2350
astaack@llu.edu
http://lomalindahealth.org
I am a pelvic reconstructive and female urologist at Loma Linda University Hospital and had the great pleasure of attending Dr. Alinsod's one-on-one training course for aesthetic vaginal surgery.
Dr. Alinsod is an outstanding surgeon with an eye for detail, which is essential performing cosmetic vaginal surgery. His training does not only emphasize on "beautification", it is also teaching how to improve function, decrease pain, and create a pleasant surgical experience for the patient. The patient is fully awake during the surgery (e.g. vaginoplasty), which I never thought possible. Hemostasis, pain control, patient's comfort, and surgical accuracy are outstanding during the entire procedure. Dr. Alinsod kept his promise to share his valuable skills and rich experience from being a reconstructive surgeon, an entrepreneur, a manager and a photographer. His innovative spirit is remarkable and very inspiring. He has a very well trained staff; their signature trades are support, awareness and a warm heart.
Thank you, Red, for providing this remarkable and eye-opening course.
---
Edward Jacobson, MD, FACOG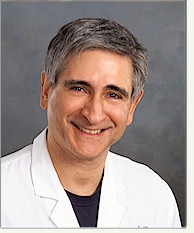 Greenwich Ctr for Restorative Vaginal Surgery
One Perryridge Road,Greenwich, CT 06830
Tel: 203 869-8360 / Fax: 203 329-9740
Email: info@edjacobsonmd.com
Web: www.greenwichgynecology.com
Calls from outside USA: 001 203 869 8360
Dr Jacobson is coming to California! >> Learn More
I am a board certified gynecologist and have been in private practice in Greenwich, Connecticut for over 25 years. I have specialized in sexual enhancement surgery since 2003 and have performed well over 1000 procedures covering vaginoplasty, labial reduction, labia majora reduction and hymenoplasty. Almost all of these surgeries have been undertaken with a diode optical laser with very satisfactory results. However, I felt it was time to bring my skills to the next level. I found Dr. Red Alinsod of Laguna Beach, California, who pioneered a different and unique approach to aesthetic vaginal procedures using radiosurgery with the Ellman Surgitron.
I worked two very full days with Red in a one-on-one preceptorship, learning his techniques for surgery under local anesthesia, use of fine suture materials, and how to make precision incisions with radiosurgical instruments resulting in a 90% reduction in lateral thermal damage that I found so problematic with the laser. We used radiosurgery with the Ellman Surgitron? for reduced post-operative discomfort, minimal scar formation, enhanced healing and excellent cosmetic results. Within 10 days I incorporated all of these newly learned skills into my practice and was delighted not only with the immediate cosmetic results but with the significant reduction in post-operative discomfort experienced by my patients. Most importantly of course, patients were extremely pleased with the results. A patient who I previously performed laser reduction labiaplasty couldn?t believe how comfortable she was immediately after a subsequent vaginoplasty.
Individualized training with Dr. Alinsod was not inexpensive, and I had my reservations before committing to work with him. Those doubts were completely dispelled. Red is a terrific teacher and has showed me how to provide a much higher level of aesthetic surgery for my patients. His training is unquestionably worth the cost.
Edward Jacobson, MD
---
Yvonne Wolny, MD
Lincoln Park GYN
830 W DIversey Pkwy, Suite 200
Chicago IL 60614
info@lpgyn.com
www.fibroidchicago.com
(773) 880-6064
After many weeks of a very diligent research for the most extensive and complete course for cosmetic gynecology, I decided to attend Dr. Alinsod's world renowned course in beautiful Laguna Beach, California. My experience exceeded all expectations given a very thorough didactics and even more the practical surgical part of the course. He is truly a perfectionist in all aspects of his clinical and surgical approach, including his superb techniques and meticulous handling of each surgical step. As a compulsive surgeon myself, it was astounding to watch; the ultimate goal to achieve the absolute perfection and not compromising until the best is achieved. Dr. Alinsod is an excellent role model for this seemingly easy but deceptively difficult subspecialty. His friendly and unassuming manner inspires confidence.
I have participated in many other programs all over the country, on both Coasts. However, Dr. Alinsod's course is significantly notches above in all aspects. It is no wonder surgeons fly in from all over the world to learn. I should have had Dr. Alinsod teach me from the start. Needless to say, I am very satisfied with my decision and thankful for Dr. Alinsod for his willingness to generously share his exceptional experience, secrets, and perfectionism to others. My confidence in performing cosmetic gynecologic procedures changed for the better after this extraordinary experience. One can't learn perfectionism, since it is an inherent quality. Thank you for the great teaching! Though seemingly expensive at first, the course is a bargain and of greatest value when it comes to my career path. I will be returning soon to learn more.
---
Dr. Gracialyn Miranda-Tongol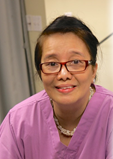 Clinica Miranda / Ibanez Street
Barangay Sto. Nino, Angono Rizal, 1930
Philippines
Dec 31, 2014
I searched diligently for almost a year on the internet and spoke with professional colleagues to find the best teaching program and tutorial in aesthetic gynecology no matter what location. Every time I searched for teaching programs in "cosmetic gynecology" the name of Dr. Red Alinsod would always come out. Several competing sites offered some sort of didactic tutorial and a few surgeries but it was the sheer volume and scope of practical office surgery, meticulous eye and artistic passion of Dr. Red that kept his teaching program on top in this field. In fact, I found out that Dr. Red was responsible for the training of several very well known instructors in both America and Europe who developed their programs only after spending time with Dr. Red. He is very proud of his "students." But of course, I wanted to be trained by the trainer directly.
I finally came to Laguna Beach in the summer of 2014 to meet him in person, and spent a week doing case after case of amazing office based surgery. From the first hour of my preceptorship, I knew I had stumbled into a pot of gold. All aspects were covered from detailed surgical lectures, numerous videos, labs, photography training on live models, meeting with his very own marketing team, and more. We covered labia minoraplasty with his very own Hybrid and Barbie techniques, lateral and vertical clitoral hood reduction, labia majora reduction, hymenoplasty, perineoplasty, and full-length vaginoplasty. All were done awake in his office, with no IVs, and with the patient so very comfortable and usually either taking a nap or having a pleasant conversation with us during the actual surgery. You can't believe it until you see it. We also covered non-surgical radiofrequency tightening and PRP use on the labial and vaginal tissues. Truly inovative and something you will not see anywhere else in the world. His ThermiVa invention is game changing. It can do so much that lasers cannot achieve. It was endearing to see his very best traits, undying commitment to teach, his words of encouragement, which opened up to me a whole vision of seeing my gynecology practice on a higher plane. It was all worth the trip, my long journey from Manila to Southcoast Orange County and back, all alone by myself. But I experienced the most bountiful experience that I will cherish for a very long long time.
I'm looking forward to seeing him again in 2015 for even more advanced and ingenious techniques and technologies he himself has developed. He lets me come back as often as I wish. It seems like almost all the original ideas that are used in aesthetic gynecology have originated in beautiful Laguna Beach, California.
Lastly, Dr. Red's staff are masters of their craft. Indeed, my stay with Maria, Diane, Marisol, and Eunice was a really enjoyable and educational experience. Completely unforgettable.
With Warm regards,
Dr. LynLyn Miranda
---
Karen Callen, MD

Golden Gate Ob/Gyn
3838 California Street, #812
San Francisco, CA 94118
(415) 831-2179
Just thought I would drop you a note to thank you for teaching me in 2006 how to do the TOT. I have done about 50 now and with the exception of the one erosion and the one failure early on, it has been one of the more gratifying procedures that I have learned to do. My patients are thrilled with the results and it is really life changing for them. For the last 20 years, we have a very busy OB service and I learned from the best (my older partners and mentors) so I do a lot of forceps and tricky vaginal deliveries which probably contribute to a higher rate of SUI. Patients are glad to not have major surgery to have their babies, but I think the trade off is more incontinence. It is great to be able to offer them a corrective procedure that is low risk and has such great results. Thank you for teaching me good technique and holding my hand through the first few so that I became confident enough to be able to offer the procedure without reservation to patients that I have a long term relationship with and feel very responsible for. Hope all is well with you.
Sincerely,
Karen Callen
---
Shannon Bradley, MD

401 N. 9th Street
Bismarck, ND 58501
sbradley@primecare.org
Dr. Alinsod's course was everything I needed to move my practice into the field of cosmetic gynecology. As a practicing OB/Gyn for 15 years, it's a perfect time for me to supplement my practice with these new and in-demand procedures. The course was focused perfectly to supplement what I know. It opened my mind to the practices of cosmetics, which is sometimes difficult for many of us who have been structured pelvic surgeons for a long time.
Dr.Alinsod is very precise, accessible and open with his years of experience. Seeing his master techniques first hand is an excellent way to feel confident beginning in-office aesthetic procedures. His staff is excellent and helpful. The course was definitely worth my time and investment.
---
Michael H. Safir, MD

Diplomate American Board of Urology
23101 Sherman Pl, Ste 304
West Hills, CA 91307
Tel: 818-703-9500
Fax: 818-703-9506
Web: http://www.drsafir.com
I am a reconstructive and female urologist in the San Fernando Valley and Beverly Hills and was fortunate to attend a private preceptorship in aesthetic vaginal surgery with Dr. Red Alinsod. You will reliably begin your training with high expectations regarding the quality of the training due to the cost of the program, but you will certainly not be disappointed and will likely leave only wishing you had attended sooner. From the beginning of your experience to the end, you will feel that Dr. Alinsod has painstakingly crafted his unique program only for you and that he has carefully chosen surgical patients, during your training, who demonstrate the spectrum of functional and aesthetic challenges.
I sought out Dr. Alinsod to provide comprehensive aesthetic vaginal training to complement my formal training and expertise in repair of pelvic prolapse and urinary incontinence. The surgical experience was terrific, beginning with discovering Red?s approach to augmented mesh prolapse repairs. Even the most seasoned pelvic reconstructive surgeons will discover surgical pearls from Red and I am already using some of the pearls I have ?stolen? from Red. The days in the office are a mix of surgically relevant and carefully thought out lectures and observation of Red?s surgical methods. He is a consummate surgical instructor and a gentleman. Red has ?opened up? his secrets for developing a successful aesthetic practice that focuses on surgical excellence and compassionate care. It is as close to a turn-key practice addition as one could hope to achieve.
---
Thomas L. Roberts, III, MD, FACS

Associate Clinical Professor of Plastic Surgery,
Medical University of South Carolina
Phone: 864-583-1222
Town & Country Magazine named Dr. Roberts One of the Top Plastic Surgeons in America
As a board certified plastic surgeon, I was very interested in finding what solid clinical material might be available to understand more fully the concept of ?vaginal rejuvenation.? My search led to Dr. Red Alinsod, a Board Certified Gynecologist in Laguna Beach, California, whose practice consists exclusively of reconstructive and aesthetic procedures in the female perineal area. Not only does he have a busy clinical practice, but he teaches frequently.
I personally took a 10-hour preceptorship with him. The day began early with about 2 hours of well illustrated didactic material. We then interviewed the first surgical patient, and he demonstrated the standard photographic views, which are fairly complex even for a very experienced photographer. He discussed her procedures and the indications for it and then my surgical nurse and I saw these procedures done in Dr. Alinsod?s surgical suite under local anesthetic and mild sedation. Dr. Alinsod discusses the procedure and the anatomy the entire time and is a natural teacher. The first procedure included reduction labiaplasty and vaginal rejuvenation. This involves a true anatomic recreation of a tighter, more functional vagina, as well as a lot of attention to aesthetic details. The labiaplasty was meticulously performed and repaired with the skill we appreciate in plastic surgery.
The second procedure was a vaginoplasty and reconstruction of the hymen; the patient was encouraged to discuss with us the reasons for the surgery and we found them very interesting.
I gained a new respect for this field and certainly for Dr. Red Alinsod, and would recommend him highly for anyone seeking a good one-on-one preceptorship. If you have any further questions, please feel free to contact me at my office at 864 583-1222.
---
Susan Hardwick-Smith, MD, President

6410 Fannin Suite 825,
Houston, TX 77030
ph 713-791-9100
fax 713-791-1016
www.CompleteWomensCareCenter.com
I had the pleasure of taking Red?s private course this week and I am very happy that I made the trip. Although I have had a successful cosmetic gyn practice for several years, he provided me with some very useful tips and ideas that will be extremely helpful to me in my practice. Red?s openness and willingness to share his enormous knowledge and experience is refreshing, and I highly recommend that anyone in this field, new or experienced, spend some time one on one with him to absorb as much as possible. I hope to come back soon and enjoy the great company and the amazing Laguna Beach weather!
---
Dr Igor Emanuel Martinek, MD

FMH Gynaecology & Obstetrics
FMH Operative Gynaecology
The Swiss Institute, Montreux Switzerland and London UK
2 Chemin de la Prairie
1815 Clarens | Montreux Switzerland
T +4121 981 02 02 | F +4121 981 02 04
drmartinek@drmartinek.com
I am Swiss board certified gynaecologist and surgeon and had the privilege to attend a full preceptorship with Dr Alinsod. Going straight to the point: this was a highlight and the most interesting and enriching post graduate training I have done and the best investment time and resource wise.
Many thanks to you dear Red for the new insights you gave and the human bonds made during this intensive week. I especially enjoyed the tips and tricks you gave which make all the difference at the end of the day. I was able to witness your human and compassionate attitude towards patients. My patients at the Swiss Institute are grateful to me for what I learnt from you. The experience was unique and I look forward to our maintained fellowship. With all my gratitude and thanks.
---
Thierry D. Pache, MD, PhD, MBA

FMH Gynaecology & Obstetrics & Gynaecological Surgery
FMH Reproductive Medicine & Gynaecological Endocrinology
Ch. de la Prairie 2 ? 1815 Clarens/Montreux | Switzerland
The Swiss Institute – 112 Harley Street, W1G 7QJ London | UK
E-mail to : mmc@montreuxmenopause.com
It was a pleasure and a most rewarding experience to attend Red Alinsod?s preceptorship in esthetic vaginal surgery. As a newcomer in the field, notwithstanding a 25 years experience in the area of gynaecological pelvic surgery, I was amazed to be taught a number of delicate procedures and ? tricks ? I was not aware of. Red Alinsod?s longstanding and outstanding expertise was conveyed with an extreme patience, a very rare gift of didactics, and a message of a lot of care and respect for the patient on the top of it. Indeed, Red a lot of thanks for paving my way towards this very delicate and somewhat ? artistic ? side of surgery, I do hope that our collaboration will strenghten in the years to come, for the best sake of patients in need of repair in this most delicate part of their anatomy. Warmest regards!
---
Thomas T. Easter, M.D.
Womens Medical Group of Upland
Rejuvenaire Medspa
600 N. Mountain Ave, Ste A104
Upland, CA 91786
Phone: 909/ 373-3149
My experience working with Dr. Alinsod was extremely rewarding from both an educational and financial standpoint. The surgical training I received allowed me to immediately begin introducing vaginal rejuvenation procedures to my office practice safely with high patient satisfaction. The value of ? in office? cosmetic vaginal surgery provides an opportunity to manage one?s time in a more efficient and economical manner. Eliminating the reliance on insurance reimbursement is liberating. He provides a comprehensive program with precise surgical technique and unique technical approaches to the restoration of the female pelvic floor. He is truly defined by the statement ? a scholar and a gentleman?. I have continued to consult Dr. Alinsod since my training and he eagerly responds and provides helpful hints and solutions to complex anatomical issues. I highly recommend the ? one on one? teaching experience and the marketing information which is needed to successfully develop a cosmetic vaginal practice.
---
Susan Mikaelian, MD, FACOG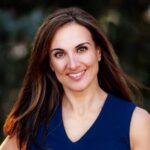 Women's Intimate Wellness, Vanguard Skin Associates
9348 Grand Cordera Pkwy
Colorado Springs, CO 80924
Phone: (719) 579-5555
http://vanguardskin.com
---
"As an Ob-Gyn it has always been my mission to empower women to lead healthy, fulfilling, and active lives, and being able to offer comprehensive care for vulvovaginal function and health, sexual wellness, and intimate aesthetics was a natural extension of this charge. So recently I decided to seek out specialized training in advanced vulvovaginal surgery, and I was privileged to have the opportunity to train with the pioneer of so many breakthroughs in this field. 
I researched many training courses and in Dr. Alinsod's program I found the full complement of modern surgical and non-surgical treatments for both function and aesthetics. After pouring over Dr. Alinsod's extensive didactics and video library, I was privileged to spend time working one-on-one with him, learning the intricacies of these surgeries and how to tailor them individually for women. I peppered him with questions which he so graciously addressed as he provided an unparalleled surgical training experience. Watching the precision and artistry with which Dr. Alinsod worked was an amazing learning experience, and the secrets of his trade he so openly shared were invaluable. Furthermore, by learning to achieve an office-based aesthetic surgical practice I am able to offer a great service to my patients. The surgical devices and techniques used minimize patient postoperative discomfort and achieve the highest level of aesthetic results.
Dr. Alinsod I am grateful for the insight you and your incredible medical staff shared with me, the mentorship, and the opportunity to learn from you today and in the years to come."
---
Christine A. Hamori MD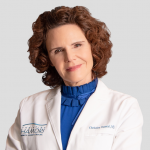 Board Certified Plastic Surgeon
95 Tremont st suite 28
Duxbury, MA 02332
Christinehamori.com
Labiaplastyboston.com
781-934-2200
---
I have had the privilege to attend an educational session with Dr. Red Alinsod. As a plastic surgeon, I felt the need to hone my surgical skills in aesthetic gynecology. After researching training programs in the United States, I chose to attend Dr. Alinsod's comprehensive course. My expectations were by far exceeded during my visit. Dr. Alinsod performed live surgery to demonstrate his meticulous techniques in perineoplasty, vaginoplasty, labiaplasty and O shot. At the completion of the course I felt that I could perform these procedures safely and effectively on my patients. I cannot speak highly enough of the experience and specifically of Dr. Alinsod's ability to convey his vast knowledge of the field.
Christine A. Hamori MD
---
Michael Goodman, M.D.

635 Anderson Road, Suite 12B
Davis, California 95616
Phone: (530) 753 2787
Fax: (530) 750 0221
Email: info@drmichaelgoodman.com
In June 2010 I had the privilege of spending two days observing six pelvic support, sexual enhancement and genital cosmetic procedures at the hands of a gifted and innovative surgeon.
Although I am a long-experienced gynecologic, genital plastic and female cosmetic surgeon, and both teach and lecture on the subject, the two days I spent with Red were flush with new ideas about technique, helpful and innovative equipment, and office set-up. I was treated like an honored guest by both Dr. Alinsod and his kind and efficient staff.

I recommend Dr. Alinsod as a surgeon, an innovator, a mentor and a "mensch". To prospective trainees, I would recommend him as a gifted teacher who unquestionably ?has his act together? when it comes to one-on-one training in all aspects of, and innovation in, women?s genital plastic, cosmetic and pelvic support surgery. His courses are well organized; Red is very giving of his time, experience, and technique, including the important aspects of in-office analgesia/anesthesia, marketing, purchasing (capital expenditures and disposables) and office setup for these procedures.
Michael Goodman, M.D.
---
Alexandros Bader, MD, Greece

Obstetrician- Gynecologist
Director of "Ob&Gyn and Cosmetic
Gynaecology Center of Athens"
20 N.ZERVA st | GLYFAD 16174 Athens
tel: + 30 210 89 44 610
mob: + 30 6944 98 83 57
fax : + 30 210 89 44 627
webpage: http://www.keepfemina.gr
email: albader71@yahoo.gr
As a board certified gynecologist, I am dealing with high numbers of vaginal operations and my interest is focused on urogynecology and pelvic relaxation problems. I decided that my next goal was to increase my patient?s quality of life as high as possible and to expand my knowledge regarding the sensitive pelvic and vaginal areas and focus my education on the cosmetic and aesthetic procedures that my patients are asking for.
After spending a great deal of time searching on the web, I found Dr. Red Alinsod. I also found too many other respectable colleagues, who offer such education. To be honest, I did not know any of them, since I am from far away Greece. I decided to contact Dr. Alinsod because of his reputation, professionalism, and great love of his job. My first impression was completely right since he answered my phone call almost immediately the same day. We had first contact by the phone and he gave me the feeling that my long travel to USA will be easy and very well organized. I received from this gentleman a full time education! He taught me all of his techniques and tricks over the week of surgeries. His staff looked after me at the maximum and of course we had a great time late in the afternoons to enjoy beautiful Laguna Beach.
After my return to Greece, I started immediately to perform all the new skills I acquired and using the knowledge I have received. I felt my surgical skills touched the very highest standards and my patients appreciated all of this. I feel respect for Dr. Alinsod and I am sure that he will be beside me any time I need him to support my practice in any way.
---
Oscar A. Aguirre, MD, FACOG

President, Pelvic Specialty Care
The Center for Female Pelvic Medicine
Medical Director, Female Pelvic Medicine & Reconstructive Surgery
President & Medical Director, Milestone Medical Research, Inc.
Clinical Assistant Professor, University of Colorado Health Sciences Center, Department of Obstetrics & Gynecology
Certified Associate of the Laser Vaginal Rejuvenation Institute of America Englewood, CO
I have had the privilege of participating in Dr. Alinsod?s intensive one-on-one training in advanced aesthetic vaginal surgery. As an accomplished fellowship-trained urogynecologist and reconstructive pelvic surgeon with an emphasis on vaginal rejuvenation, I feel my time spent with Dr. Alinsod was invaluable. I have now implemented an office based aesthetic vaginal surgical program which benefits both my patients and my practice. Observing Dr. Alinsod?s superior surgical skills and distinctive approach to aesthetic vaginal surgery, with the patient comfortably awake and without an I.V., was illuminating. I did not think it was possible till I saw it with my own eyes. I have added the techniques which he taught me to my current armamentarium of aesthetic vaginal surgery.
---
Khadija N. Dugan, M.D, FACOG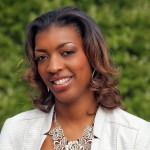 Cosmetic & Reconstructive Gynecologist
116 Defense Hwy #501, Annapolis, MD 21401
Tel: (813) 907-0950
---
This was my second visit to train with Dr. Red Alinsod at South Coast Urogynecology. The return training is just as good or better than the first. Red and his staff are extremely hospitable and welcoming. Red is very generous with sharing his expertise and secret tips. He genuinely wants his trainees to be the best in the industry. The marketing strategies shared are invaluable. Red is always available to answer questions and to help any way that he can. I highly recommend this course to anyone that is interested in learning from an industry expert and becoming one of the best aesthetic gynecologists in their area.
Khadija N. Dugan, MD, FACOG
116 Defense Hwy #501, Annapolis, MD 21401
(813) 907-0950
---
Amr Seifeldin, M.D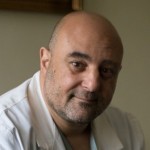 Gynecologist / Urogynecologist
Cosmetic & Reconstructive Gynecologist
Cairo – Egypt
Tel: (+2)0100-525-0230
http://www.seifeldin.org/
---
Read Dr. Seifeldin's article on Clitoral reconstructive surgery after female genital cutting
---
Dr. Alinsod is one of the best vaginal surgeons I have met, even with my 34 years experience I learned many things, starting from the in office vaginoplasty technique using only local anesthesia without sedation to his novel labiaplasty surgical techniques. His new invention ThermiVa minimal invasive RF device, shows immediate post-therapeutic vaginal and vulva skin tightening improvements in minutes.
I highly recommend his course for any doctor performing female genital procedures whether aesthetic or functional, you will learn many new techniques, tune your surgical skills, and enjoy the Alinsod hospitality.
Amr Seifeldin, M.D
Urogynecologist & Pelvic reconstructive surgeon
www.seifeldin.org
Cairo – Egypt
---
Thomas Theocharides, M.D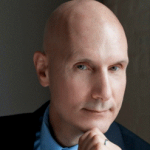 279 3rd Ave Suite 406
Long Branch, New Jersey 07740
http://beginningsaal.com/
(732) 508-7778
---
From Jennifer's attentive emails and follow-up after registering for the course, to the reading list of priceless information from Red, I knew this course was going to be an incredible learning experience – and I was not disappointed!
Not only is Red a personable and humble man, but his plethora of experience, natural teaching ability attention to detail made learning easy. He freely shared his tips and tricks and was always willing to take time to answer all questions. Both he and the staff were incredibly accommodating and attentive! This course has absolutely equipped me to perform procedures with with both confidence and competence – thank you all for a grand experience!
Dr. Thomas Theocharides
---
Dott. Ginevra Migliori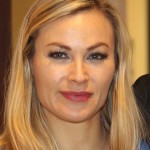 Via duca d'aosta 27
Forte dei Marmi
Italy
tel.0585 45110 – 0584 787541
Cell. 335 1581559
http://www.ginevramigliori.it/
info@ginevramigliori.it
I am a female Plastic Cosmetic Surgeon and in the past few years I have been developing an increasing interest in finding the right solution for my female patients vaginal problems. So I wanted to learn more about Cosmetic Gynecology and I decided to fly from Italy where I live to Laguna Beach for a on-to-one preceptorship with Dr Red Alinsod. The best training course of the life ever! He showed me in details his comprehensive approach to patients and gave me his pearla and tips about consultation, education, indications, consent, operative techniques, post-treatment management, photography, marketing support, going deep into every single aspect to achieve the best results and patients' satisfaction. I was so amazed and fascinated by his outstanding techniques for labioplasties, his amazing passion for his job, his kindness, his great ability in teaching, his amazing staff. I strongly recommend this course to everyone who really wishes to learn Cosmetogynecoly at the highest level.
Thank you Dr.Alinsod, Marizol, Maria, Cindy, Diane, Jennifer! You are great!
---
Joseph Berenholz M.D

Michigan Institute of OB/GYN
30445 Northwestern Hwy, Ste140
Farmington Hills, MI 48334
Phone: (248) 855-2229
Fax: (248) 702-6374
http://www.michobgyn.com/
Dear Red. As you know I have been a cosmetic gynecologist for 15 years. I was the first gynecologic surgeon to introduce Laser Vaginal Rejuvenation to the Mid West United States. I never thought that there could be anything more that I could learn to enhance my surgical skills when I came to your clinic. I was wrong!! Watching the nuances of your technique has remarkably altered my approach to reconstructive vaginal surgery. Your detailed attention to symmetry and the handling of tissue has had a profound effect on how I now perform surgery. I just performed a combined vaginal rejuvenation and labiaplasty of the labia minora yesterday. The case took three hours using your methodology. The outcome was spectacular. I believe with the release of your new text on Cosmetic Gynecology, you have finally placed our specialty "on the map." Thank you for your dedication to teaching and to the advancement of Cosmetic Gynecology.
Best regards,
Joseph Berenholz M.D.
---
Darush L. Mohyi, MD

La Jolla Cosmetic Gynecology
7724 Fay Avenue
La Jolla, CA 92037
(858) 545-2700
Greetings:
The Aesthetic Vulvovaginal Surgery course was presented professionally. It provided me with the educational knowledge and skills needed to immediately implement specific medical services in my practice.
Dr. Alinsod was very thorough, and continues to be a generous resource of medical knowledge. He and his staff were professional and helpful to the point of sharing marketing materials and tips. I feel confident that I have what I need to expand my practice and provide excellent care to my patients. This was truly worth my investment. I look forward to attending future courses with Dr. Alinsod.
Sincerely,
Darush L. Mohyi, MD
Gynecology and Reproductive Medicine
La Jolla Cosmetic Gynecology
---
Felice Aportadera, MD, FPOGS

Philippines
Dear Dr Red,
Before I leave for Manila, Philippines today, I thank you for the week of learning from you. Since 2011, I have been researching on preceptorships on Cosmetic Gynecology. I am very happy I made the right choice in choosing your preceptorship. One major regret though is I should have decided on it sooner. Those days spent in your institution made me realize that the world of cosmetic Gynecology was moving fast and it took me quite a long time to join in. I should just have taken the plunge sooner.
Your techniques are like no other in the world. There are so many unconventional learnings in your course that I need to remind myself they happened before my eyes (example: extensive vaginoplasty in an outpatient setting with no IV, using 40 cc local anesthetics, with the patient talking to us during the procedure and allowing that patient to drink fluids).
You are constantly contributing to the practice of Cosmetic Gynecology. I am so excited to read your textbook on Cosmetic Gynecology. You developed Thermiva which has changed management of a lot of gynecological conditions, from surgical into nonsurgical.
I appreciate that you have maintained small groups of 3-4 students. I also chose your course because I know I can go back for more surgical refinementsor when you develop new skills/technology. Many are giving this course for half the price but they have 15-20 students all at the same time. Common stories are that there is a cosmetic gyne trained by another doctor, realizes he/she needs to improve himself more, seeks out you out in Laguna Beach. Or somebody already practicing CoSmetic Gynecology for a longtime visits you for refinements.
I'm in this for the long haul. I wanted to start it right, I wanted to be trained by the master himself or by the person who trained the trainers now. For somebody well known and at the top of your field, I saw how humble and kind you are. No egos around here.
Thank you. See you soon!
Felice Aportadera, MD, FPOGS
Philippines
---
Eser Agar, MD, Istanbul Turkey

+90 505 260 7238
+90 533 731 3556
http://www.eseragar.com
I am practicing gynecology in Istanbul, Turkey. Since the beginning of my career, my interest was in aesthetic surgery and after specializing in gynecology, I sought to specialize in both aesthetic vaginal and pelvic floor surgery. For a long time, I dug deep into the internet for someone who provided a teaching course and found Dr. Alinsod. I decided to take his Aesthetic Vulvovaginal Surgery course because of his world-renowned reputation on this subject. I researched all the training programs available in the U.S. and the world and found out that Dr. Alinsod?s program is second to none. It is the best teaching available for learning the new field of aesthetic vaginal surgery. His expertise in both reconstructive vaginal surgery and aesthetic vaginal surgery and in urogynecology makes the decision easy and sound. He has invented most everything that is new in the field of aesthetic vaginal surgery. Why go elsewhere when you can go to the source of brilliant techniques. So I flew over 20 hours to California for this opportunity.
When I came to Laguna Beach, I met a kind, helpful, and happy person. We were instant friends. He infused his surgical skills into me and taught me his finer points on aesthetic vulvovaginal and pelvic floor surgery. We did cases for an entire week mostly in his office. Amazing feats of surgery with the patient awake and comfortable, truly useful in countries such as mine where cost savings are very important. He showed me an amazing new technique for hymenoplasty which will be helpful to those nations that are doing hymenoplasty in large numbers. You would be surprised about the innovation of his technique and the fantastic results he has achieved with this surgery. Patients from all over the Middle East and the world travel to Laguna Beach to take advantage of Dr. Alinsod?s compulsion for perfection.
I thank Dr. Alinsod for his kindness, for his smiling face and hospitality. I greatly appreciate the time he spent with me. We will be friends for life and I look forward to Dr. Alinsod's visits to Europe. I would also like to thank Laureen, Tasha, Maria and Diane. I hope to meet you again in the near future.
---
DR. SEJAL DESAI MD, DNB, MICOG, FCPS, DGO, DFP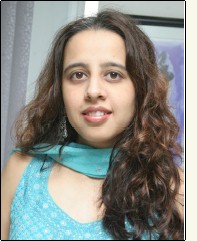 Sarla Hospital & ICU, Santacruz (West), Mumbai – 400 054, India
Tel.: +91-9820-019-805 | +91-22-6117-8811/8822/8833
Email: sejaldesai@dr.com | Web: http://www.drsejaldesai.com
I had the most amazing time in my preceptorship with Dr. Red. What can I say about aesthetic Vaginal surgery! It was an eye-opener, something beyond what I had imagined. There was a demand created (excellent marketing skills), patients were counseled (superb team), beautiful surgeries, patients? needs were top priority & end results- truly breathtaking!
Coming from India, where prolapse is very common, I thought I had seen it all in Vaginal Reconstructive Surgery, but was pleasantly proved utterly wrong.
Dr. Red is an astounding surgeon. He thinks the case entirely through, is very clear about anatomic landmarks & is a bold surgeon. His operative skills are ?par excellence? and he gives the patient his best?which is the best available. His mindset is of a plastic surgeon?.He is soooo patient, every stitch is perfect, like poetry in motion. To top it all, the environment is so warm & friendly, making it so easy to communicate, have an open mind, & learn. If I could even put half of his efforts & skills into practice?I would feel I achieved. The experience was unique. To invite Dr. Red & his entire team to India would indeed be a pleasure. I really look forward a long association.
Warm Regards
Dr. Sejal Desai
---
Courtenay White, MD

28212 Kelly Johnson Pkwy Suite 125 | Valencia CA 91355
(661) 312-0497 | Email office@aestheticmedicalcenters.com
I would like to express my sincere gratitude for the thorough, precise, candid experience you gave me during my course with you. The technical instruction I received far surpassed my expectations. I am impressed with, and grateful for, the amount of specific detail to which you provided me. I felt you completely opened up your practice, techniques and secrets to success and that was more than I could have hoped for. You welcomed my plethora of questions with smiles and honest answers.
What is truly amazing about your program is that the learning and support didn?t stop with the completion of my 3-day course. You graciously invited both me and my staff to return whenever needed to ask more questions or to do more observing. In addition, your offer of continued mentorship after our second visit was a pleasant and welcomed gesture.
The ability to learn from and observe several live surgical cases was invaluable. I am completely satisfied with my choice in your program. I evaluated several other programs and cannot imagine anyone being able to find a more valuable experience than the one my staff and I shared with you.
I wish you continued success and thank you immensely for the solid start you have provided me on my new venture.
Fondly,
Courtenay White, MD
---
Saeed AlSary, M.D.

Chairman and Program Director of Urogynecology Fellowship
King Saud bin Abdulaziz University for Health Sciences
PO Box 22490 | Riyadh, Saudi Arabia | 966 505 11 4511
sarisaeed@yahoo.com | www.gynetrust.com
After few years of practicing as a trained urogynecologist and reconstructive female pelvic surgeon, I decided to join Dr. Alinsod to explore the area of aesthetic vulvo-vaginal surgery in depth. I was so delight to find what I was looking for. The Private preceptorship with Dr Alinsod is the right choice for an optimal approach in dealing with such complex medical concerns by female patients. Dr Alinsod has a great personality and absolute dedication towards his patients and trainee. He is ready to share the finest details of his great surgical experience in the most humble manner. Taking this kind of training will surely put you on the track. Your future success depends on many things for which people vary a great deal. Remember ?I can bring the horse to water, yet can?t force him do drink?. I highly recommend his private course and cordially thank him and his great team members, Laureen, Diane, Maria, JJ, for being so professional in making my experience such a memorable one. There is no better program around.
---
Stefan Smajda, MD, Belgium
CHIREC Clinique Edith Cavell
Edith Cavell Street #32
1180 Brussels, Belgium
32 2 340-4040 Main Line
32 2 340-4240 Appointments
Email: dr.smajda@skynet.be
When I decided to train in vaginal aesthetic surgery, I was looking for a training complementary to pelvic floor surgery. I'm sure I found the world expert in this field with you: combined pelvic floor reconstructive surgery and vaginal-perineal cosmetic surgery.That was so great and your training was highly above my expectations in this field. Even though I am already an accomplished expert urogynecologist and pelvic floor surgeon and am in the forefront of reconstructive pelvic surgery in Belgium, I was very impressed the way you organized this course with professional efficiency and with the assistance of all your team. Specifically, I was fascinated by performing all these procedures under local anesthesia in very safe conditions. Also your surgical skill and instruments (Alinsod's retractor) allowed me to perform this surgery alone without an assistant. But of course not without Maria!
So all of this was sure a valuable investment for me, and my long journey to visit you was really worth while! .
I want to thank you, Red, and all your staff for the kindness and hospitality during my stay. For sure– you have a friend in Belgium!
---
Dr Leon H.B. Dupuch, Bahamas
BSc, MBBS, Dip. RCOG/RCR, MRCOG, CCT(UK)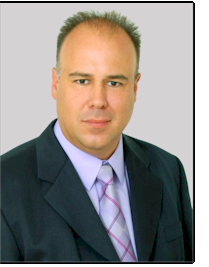 Consultant Obstetrician & Gynecologist,
Nassau, Bahamas
Tel: 2423276100
Email: leondupuch@hotmail.com
Web: http://www.caribbeancosmeticgyn.com; http://www.ladiesmedicalcentre.com
I am delighted to be have been given the opportunity to attend Dr. Alinsods course in Laguna Beach, California. I had the pleasure of first meeting Dr. Alinsod at the CAVS conference in Arizona and was very much impressed with his enthusiasm and dedication to the field of aesthetic gynecology. His love and commitment for the ongoing improvement of this specialty was apparent immediately.
It was somewhat of a daunting task trying to decide which course to attend. There were many available all of which vary significantly in cost. Dr. Alinsods course is a bit more expensive than others but as the saying goes "you get what you pay for".
His course imparts both organizational skills and leadership qualities second to none, as well as providing the insight into refined techniques and invaluable information on guidelines and protocols needed to build and pursue a safe practice in aesthetic/cosmetic gynecology.
Dr. Alinsod is an enthusiastic and conscientious teacher who showed commitment beyond what I could have ever expected. Without hesitation, I cannot recommend his course more strongly.
---
Richard D. Fisher, MD

I was fortunate to have the opportunity to undertake a preceptorship offered by Dr. Red Alinsod in surgical labiaplasty. Although, as a cosmetic surgeon, I perform a wide variety of facial plastic and body-contouring procedures, I have had limited experience with and little demand for vaginal rejuvenation surgeries. However, after introducing to my practice the wonderful new non-surgical vaginal rejuvenation procedure, ThermiVA developed by Dr. Alinsod to my practice, I expect that will soon change.
My preceptorship with Dr. Alinsod exceeded all my expectations. The live surgeries were excellent demonstrations of Dr. Alinsod's meticulous technique with carefully selected patients in comfortable setting and a friendly atmosphere. Every aspect of the surgeries was carefully explained and every question patiently answered. The procedures were accompanied by a detailed lecture session, hands-on use of his instrumentation, and an extremely interesting photography module.
Dr. Alinsod is both a master surgeon and a consummate teacher. It's obvious he puts great deal of thought and effort into his preceptorships to maximize their value for the attendee. For me it was a superb learning experience, one I highly endorse.
Richard D. Fisher, MD
---
J. Kyle Mathews, MD, FACOG, AACS

Plano Urogynecology Associates
Institute for Aesthetic Vaginal Surgery
3108 Midway Road, Suite 210
Plano, TX 75093
www.labiaplastys.com
July 30, 2011– I highly recommend Dr. Alinsod?s Aesthetic Vaginal Surgery Course. His willingness to share advanced techniques, surgical pearls, and vast experience make the course an exceptional learning experience. The course is well organized and case observations are excellent. The extensive syllabus, office forms, and supportive materials reinforce the training experience and provide a valued resource for review and reference. It has been my privilege to work with Dr. Alinsod on a number of occasions now and each time I leave with a vast improvement of my knowledge, and skills. He is truly an innovator in the field.
Throughout my life I have had the opportunity to learn from industry icons that not only are leaders in their fields but develop them as well. These experiences have proven invaluable. Dr. Alinsod is one such individual. His foresight, innovation, and personality provided a great learning experience that has furthered my knowledge and skills in Aesthetic Vaginal Surgery. The opportunity to learn from a truly exceptional vaginal surgeon cannot be overemphasized. His ability to teach his innovative techniques, and explain complex concepts makes his preceptor experience second to none. With a well-organized staff, excellent operating facilities, and great location, I am left with only one question — When can I go back.?
---
Elizabeth Hutson, M.D.

Reno Gynecology
343 Elm Street,Ste 306
Reno, NV 89503
Tel: 775.324.4477
Fax: 775.324.0858
Email: info@renogynecology.com
I am a board certified gynecologist practicing in Reno NV with a very talented and progressive group of physicians. Our interests include general gynecology, minimally invasive surgery, urogynecology with pelvic reconstruction and in-office procedures. I first met Dr. Alinsod about 5 years ago when I came to watch him do pelvic reconstruction with permanent mesh. I was ?wowed? by his surgical skills, compassionate and caring nature, and his teaching style. He made it easy for me to adopt his practical, innovative, and brilliant approach to pelvic reconstruction. Over the past 5 years, our group has been using the ?Alinsod technique? for vaginal reconstruction with great results. After reviewing his data on the Restorelle mesh presented at AAGL in 2008, we decided to visit again to gain further insight on his current techniques and pearls regarding pelvic reconstruction and urethral slings. Mpathy sponsored the day with Dr. Alinsod and his delightful staff and we found this course to be very helpful and enlightening. He also tickled our interest in aesthetic vaginal surgery and invited us to take his training course.
I took the aesthetic vaginal surgery course with Dr. Alinsod and gained even greater respect for him. The course was fascinating, informative, comprehensive, unbelievable, tailored, professional, and ?FUN! The amount of information provided was incredible and beyond generous. The enthusiasm that Dr. Alinsod has in this area of his practice is contagious. During the course, I kept trying to process all the pearls and tools and how I could apply them to my practice as soon as possible. While the surgeries were impressive and packed full of tricks and tips for success, the supporting information regarding setting up this kind of practice was equally helpful. I feel honored to have had the opportunity to work with Dr. Alinsod and learn from a true master and pioneer in the field of vaginal surgery. I would highly recommend this course to anyone interested in aesthetic vaginal surgery and believe that the investment will be returned many-fold!
---
Sandip Maiti, M.D., Mexico

Medicina Pelvica Avanzada
OCA Medical Center
pino suarez 645 Centro, Monterrey
Mexico
Phone: (81)80440780
sandipmaiti@hotmail.com
Sailing through the internet I came to know about Dr. Alinsod through his web page. It was really great for me to take my training with him and get certified by America Academy of Cosmetic Gynecology in Oct 2007. He, as a urogynecologist and aesthetic vaginal surgeon, is an innovated man with great ideas for converting, through surgery, something beautiful. The time I was with him in the training, he taught me to be very precise in the techniques, and how to get great results. For me, as a urogynecologist also, it was easier for me to understand his techniques and apply them along with the pelvic reconstructive surgery. He is a very nice, human, patient and professional teacher. I had a great time at South Coast Urogyecology center in Laguna Beach. Thank you, Dr. Alinsod.
---
Ladynez Espinal, MD

Lady's Care Center
3000 SW 148 ave Suite 215
Miramar, FL 33027
954.538.1700
I had an amazing experience during my preceptorship! I learned various techniques for pelvic floor reconstruction that I can't wait to apply in the OR. My experience in those 4 days were invaluable. I had the opportunity to see both inpatient pelvic reconstruction cases, suburethral sling placement, and outpatient aesthetic vaginal surgeries which included clitoral hood reduction, labiaplasty, and vaginoplasty.
You are a great teacher and your way of teaching is very efficient and thorough. I wouldn't trade the experience of training with you over anyone else. It was worth traveling across the country. Your knowledge in the field, I believe, is unsurpassable as well as your bedside manners. I did my research on physicians trained in labiaplasty and I know I made the right choice because not only does one learn the aesthetic portion, one learns the proper anatomy and technique needed for pelvic reconstruction. I can't foresee any physician who desires training in pelvic reconstruction or aesthetic vaginal surgery ever regret doing the preceptorship with you or ever think they have been short-changed.
I highly recommend this preceptorship! Thanks again!
---

David Ghozland, M.D., FACOG

530 Wilshire Blvd, Suite 202B
Santa Monica, CA 90401
(P) 310-393-9359
http://davidghozland.com
I have always had a passion for vaginal reconstructive surgery. Therefore, when I decided to take the next step in my training. I not only looked for someone with excellent surgical skills and on the cutting edge of cosmetic vaginal surgery but someone who could inspire me to see things in a whole new light. Dr. Red Alinsod did just that, he generously shared his wealth of experience and outstanding surgical skills but even more so, he mentored me in how to reconstruct my practice and inspired me to take my surgical skills to a whole new level and direction. Both he and his staff have been phenomenal in every which way.
---
Elizabeth Hutson, M.D.

Reno Gynecology
343 Elm Street,Ste 306
Reno, NV 89503
Tel: 775.324.4477
Fax: 775.324.0858
Email: info@renogynecology.com
I am a board certified gynecologist practicing in Reno NV with a very talented and progressive group of physicians. Our interests include general gynecology, minimally invasive surgery, urogynecology with pelvic reconstruction and in-office procedures. I first met Dr. Alinsod about 5 years ago when I came to watch him do pelvic reconstruction with permanent mesh. I was ?wowed? by his surgical skills, compassionate and caring nature, and his teaching style. He made it easy for me to adopt his practical, innovative, and brilliant approach to pelvic reconstruction. Over the past 5 years, our group has been using the ?Alinsod technique? for vaginal reconstruction with great results. After reviewing his data on the Restorelle mesh presented at AAGL in 2008, we decided to visit again to gain further insight on his current techniques and pearls regarding pelvic reconstruction and urethral slings. Mpathy sponsored the day with Dr. Alinsod and his delightful staff and we found this course to be very helpful and enlightening. He also tickled our interest in aesthetic vaginal surgery and invited us to take his training course.
I took the aesthetic vaginal surgery course with Dr. Alinsod and gained even greater respect for him. The course was fascinating, informative, comprehensive, unbelievable, tailored, professional, and ?FUN! The amount of information provided was incredible and beyond generous. The enthusiasm that Dr. Alinsod has in this area of his practice is contagious. During the course, I kept trying to process all the pearls and tools and how I could apply them to my practice as soon as possible. While the surgeries were impressive and packed full of tricks and tips for success, the supporting information regarding setting up this kind of practice was equally helpful. I feel honored to have had the opportunity to work with Dr. Alinsod and learn from a true master and pioneer in the field of vaginal surgery. I would highly recommend this course to anyone interested in aesthetic vaginal surgery and believe that the investment will be returned many-fold!
---
John D. Paulson, MD
Professor of Clinical Obstetrics and Gynecology
Eastern Virginia Medical School
Clinical Professor of Obstetrics and Gynecology
Medical College of Virginia
Dr. Red Alinsod is a unique physician. I have been in practice and developed techniques, instrumentation and products for many years, and I have seen few doctors equal to him in pelvic reconstructive surgery. His innovations for altering standard procedures into better operations and developing new surgical advances for difficult, old problems have had excellent outcomes. He is a truly remarkable surgeon, a kind and dedicated physician and a nice person. I am happy to call him "friend and colleague".
---
Martin J. Naughton, MD, FACOG

Gynecologist
Reno Gynecology
343 Elm Street,Ste 306
Reno, NV 89503
Tel: 775.324.4477
Fax: 775.324.0858
http://www.renogynecology.com
I have had the pleasure of observing Dr. Red Alinsod doing reconstructive surgery, in a lecture setting and as a consulting physician in my own operating room. His skill as a gynecologic surgeon is exciting to observe. As an educator he has the ability to make difficult concepts and techniques easy to understand and to translate into practice. A patient can find no better surgeon for urogynecologic problems. And any surgeon who has the privilege to observe him will benefit greatly. He is certainly one of the finest Urogynecologist in the country.
---
Kyung S. Park, M.D., FACOG

100 Stevens Ave. 7 FL.
Mount Vernon, NY 10550
914-668-9090 (Office)
914-668-6465 (Fax)
http://www.drkpark.com
I am a board certified OBGYN physician and have been practicing in New York over the past 25 years. I have been performing vaginoplasty and labiaplasty with diode laser for the last 7 years. Even though I have had good results, I have dealt with some surgical aesthetic concerns.
With Dr. Alinsod's preceptorship program I learned of three major surgical tips in performing these procedures. First, using the Ellman Surgitron I am able to make precise clean incisions without lateral heat damage. Secondly, surgery under local anesthesia has benefitted both myself and the patient. Lastly, learning how to do a scar revision, I am able to deal with a patient who has aesthetic conerns due to alteral heat damage.
Dr. Alinsod is an excellent surgeon, great teacher and a fine person. This was an extremely positive educational experience for me.
---
Charles Rardin, MD

Boston Urogynecology Assocs
725 Concord Ave Ste 3300,
Cambridge, MA 02138
Phone:(617) 354-5452
Fax: (617) 497-7503
Thank you, Dr. Alinsod, for the opportunity to observe your pelvic reconstructive surgical practice. I appreciate that your techiques use innovative technology but are rooted in a thorough understanding of anatomy and traditional surgery.
---
Martin Cooper, M.D., FACOG

Chairman, Department of Obstetrics and Gynecology
Providence Holy Cross Medical Center
Mission Hills, CA
It has been a pleasure to work side-by-side Dr. Alinsod for over ten years now. As the Chairman of Providence Holy Cross Medical Center I have seen the innovation and excellence Dr. Alinsod has brought to our department and to our community. As a personal friend and colleague, I have seen the drive and commitment Red has given to ensure that knowledge is disseminated and that our patients always have the best of care available. I have learned much from Dr. Alinsod not only with words and ideas but with his hands-on approach to teaching. He shows his commitment to teaching every week with his mentoring of Harbor UCLA Urogynecology Fellows and UCLA Family Practice residents from Northridge. His teaching of hundreds of physicians from all across America in the art of pelvic surgery is arguably second to none. Dr. Alinsod is a top-notch, state-of-the art, compassionate surgeon. A true professional and expert in his field. Red instills confidence, trust, and comfort in his patients and his peers.
---
Lyn Lam, MD

1267 Kawaihae Road
Kamuela, HI 96743
Phone: 808-885-7511
The days spent in one-on-one teaching with Dr. Red Alinsod have been the most valuable of any continuing education programs I have done in the past twenty years. There is no higher method of instruction than the thorough and insightful sharing of procedures and experience which he provides. The course was completely tailored to my needs as an experienced Urogynecologist wanting to add Aesthetic Gynecology to my practice.
For the experienced Gyn surgeon Dr. Alinsod provides every detail needed to facilitate changing the course of your practice with ease. If a comprehensive program is wanted, look no further.
---
Maria Rodriguez, M.D.

Galisteo Advanced Gynecology, LLC.
1691 Galisteo, Suite D
Santa Fe, NM 87505
505-989-3870
I am a gynecologist in Santa Fe, NM. My aesthetic practice is the Women?s Center for Aesthetic & Vaginal Rejuvenation. I researched which course I wanted to take and have had absolutely no regrets I chose to take Dr. Alinsod?s course in vaginal rejuvenation. I had an exceptional time training with Dr. Alinsod. He is an extremely talented surgeon and is very open to share his knowledge and techniques. His meticulous technique was very important to me as I also am a perfectionist when it comes to surgery. He was fun and pleasant to be around. His staff was very accommodating and made me feel welcome. His techniques do produce results women are looking for and the results speak for themselves. I have been back several times to watch him work and he has always been very accommodating to allow me to observe whenever I come out to Laguna Beach. He takes the time necessary to give his patients the necessary preop instructions and never makes his patients feel rushed. I was also impressed with his bedside manner.
I would highly recommend Dr. Alinsod?s aesthetic course in vaginal rejuvenation over any other available courses. His friendly personality, his expertise and openness to share his techniques is invaluable in a training course. He is also talented in photography and using his website to the fullest. He also shares his techniques on how to take photos at the right angles to enhance your work. He also has a very successful Urogynecology practice. You come away feeling as though you have a friend and mentor for life. Thank you Red.
---
Neil Goodman, M.D., PH.D., FACOG, FAACS

President, Cosmetic & Laser Consultants, LTD.
Faculty, American Academy of Cosmetic Gynecologists
Speaker, Allergan National Faculty
Luminary, Palomar Technologies
New York, NY</p
Dr. Alinsod runs a very comprehensive and organized teaching program for vaginal rejuvenation under local anesthesia. He clearly demonstrates why a laser is not necessary and gives useful insights on how to get the best results while avoiding complications. I highly recommend his teaching program to all gynecologists who wish to begin office based vaginal rejuvenation procedures.</p
---
Read More Peer Testimonial