COLLAGENIZER TREATMENTS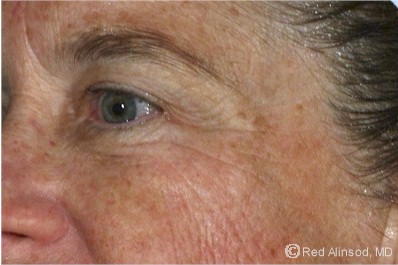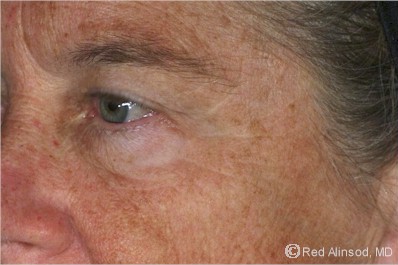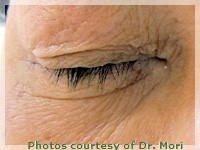 The Collagenizer treatment is a new technology, which transdermally delivers Collagen through ion channels of your skin. The treatment helps your skin to rejuvenate, nourish and revitalize by using ionic transport of Collagen, Hyaluronic Acid, and Vitamin C deeper below the skin. This treatment also has the effect of stimulating more collagen production allowing your skin to firm up with the new collagen and hyaluronic acid (active ingredient of Juvederm) and even out your skin tone by applying a high quality Vitamin C Whitening Cream. The Vitamin C Whitening Cream suppresses the melanin producing process to give an even and lightening effect on the skin without carcinogens such as Kojic Acid and Hydroquinones. The formula used for the Vitamin C Whitening Cream was chosen because of its highly effective nature. Vitamin C is an oil soluble form that inhibits lipid peroxidation or cell damage and also has effects of UVA and UVB protection. It is an anti-oxidant of great value.
The Collagen that we use is medical grade and manufactured in an FDA approved process for the internal use. It is highly concentrated and premium. It is important to replenish Collagen as you age, specially in the perimenopausal and menopausal years, in order to keep your skin soft and supple. This new technology, using the Collagenizer Machine from Milan, Italy, delivers Collagen into the dermal layer painlessly without needles. Treatments are very relaxing and Spa-Like and performed by our fantastic aesthetician, Kerry Walker.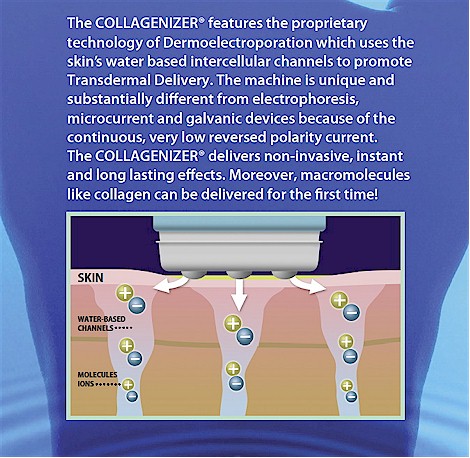 Transdermal Delivery of Collagen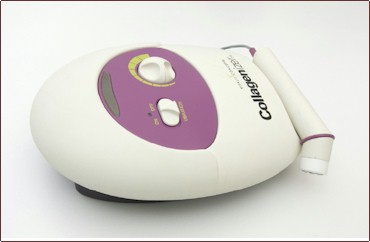 The Silk Peel Dermabrasion Machine, Collagenizer Machine, Collagen Cream, and Vitamin C Cream have transformed the science and approach of medical grade skin care. This is quite unique and singular in this sun worshipping region of the Californian Riviera. Nothing but the best products and treatments will do for the Laguna Laser Center.