Peer Testimonials
---
Otto J. Placik, M.D.

Associated Plastic Surgeons, SC
MD Aesthetics Skin Care Center
880 West Central Road, Suite 3100
Arlington Heights IL 60005
Phone: 847/398-1660
As a board certified plastic surgeon performing aesthetic vaginal surgery, I sought the expertise of Dr. Alinsod to refine my skills and expand my knowledge base. I found the education I received invaluable and would highly recommend it for surgeons just beginning to explore this opportunity as well as for those wishing to master the intricacies of the operation. I was grateful to leave Chicago for a break to study on a bright sunny day in Dr. Alinsod?s office overlooking the Pacific Ocean. His fully equipped operatory suites and expansive office allowed sufficient room to accommodate myself as well as my staff for a lecture in his audiovisual conference area and surgical observation. He provided obscure and essential details that have been gained from his practice. He was meticulous in his explanations covering all aspects of the various procedures from consult to pre-op eval to photography to surgical assist to equipment setup and spec to post-op care and follow-up. The ?hands-on? participation during the procedure was extremely valuable and insightful. The instruction even included an enlightening lab exercise to demonstrate comparable methods (laser, radiofrequency, and electrosurgery) of labiaplasty which I found eye-opening. I appreciated receiving educational materials and a starter set of vaginal retractors specially designed by Dr. Alinsod for the vaginoplasty procedure. He discussed many pearls and graciously offered proprietary publications which have obviously taken years to develop. We discussed key issues such as marketing advice, web site design/positioning, and print advertising. He also openly presented his contacts for each of these services and was most willing to provide introductions. His printed materials included an extraordinarily detailed syllabus and practice management resources. He welcomed my questions and answered them thoroughly. I benefited tremendously from the interdisciplinary exchange of information. Given the lack of published materials on this subject, I looked into many of the other training opportunities and was extremely pleased with my choice of Dr. Alinsod. This experience provided the best value for the time and monies spent.
---
Francisco L. Canales, M.D.

Certified, American Board of Plastic Surgery
4625 Quigg Drive
Santa Rosa, CA 95409
My staff and I had the privilege of spending 4 full days with Dr. Alinsod at his Laguna Beach office. The instructional cases covered the entire range of aesthetic vulvovaginal surgery and Dr. Alinsod carefully made sure that I saw and experienced each operation as if I were doing the case myself. Dr. Alinsod is a master surgeon, extremely skilled not only in surgery but in explaining each step of his procedures so that they are clear to the visiting surgeon. Dr. Alinsod prepared a comprehensive syllabus and his lectures were enjoyable and precise. As a plastic surgeon who has been performing labiaplasty for over 12 years, I left with new knowledge, new techniques, and felt the course will be of great value to my practice. Dr. Alinsod freely shared his vast knowledge of anatomy and vulvovaginal surgery, giving me the confidence to add to my armamentarium of cosmetic gynecologic procedures. I would highly recommend this course to fellow plastic surgeons and to other surgeons who want to learn from a world-wide leader in the field.
Francisco L. Canales, M.D.
---
Johan Brahme, MD

Diplomate, American Board of Plastic Surgery
La Jolla Cosmetic Surgery Centre
9850 Genesee Ave Suite 130
La Jolla, California 92037
(800) 942-2816
drbrahme@ljcsc.com http://www.ljcsc.com
As a long-time practicing plastic surgeon I can wholeheartedly recommend Dr. Red Alinsod?s one-on-one preceptorship. After researching the courses available in the United States, I came to the conclusion that Dr. Alinsod is the most skilled and credentialed of vaginal surgeons and one with the best teaching preceptorships around. The course itself was very well organized and I was exposed to a wide variety of vaginal procedures. Content materials were excellent. I was able to bring my staff, which meant that we received all the information to start vaginal rejuvenation procedures immediately. I am very happy to say that this part of my practice continues to grow and that there is a definite pent-up demand for these services. I feel that the hands-on approach of Dr. Alinsod?s program are invaluable. All in all it was a great time and an excellent investment. I will be happy to talk to you about my experiences.
Johan Brahme, MD
---
Wesley Anne Brady, M.D.

Women's Wellness Institute of Dallas
9101 North Central Expressway
Suite 550 Dallas, Texas 75231
(214) 442 0055
fax (214) 442 0056
http://www.womenswellnessinstitute.com
Spending time in the operating room with a surgeon as experienced as Red Alinsod was inspiring, and has further improved my technical expertise and range of options available to my patients interested it aesthetic vaginal surgery. Laguna Beach is beautiful , and Red is a very generous and entertaining host!
Wesley Anne Brady, M.D.
Medical Director
---
Yoko Suzuki MD., MPH.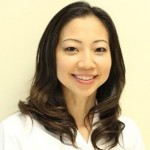 14642 Newport Avenue
Suite 408
Tustin, CA
657-218-4022
Email dryokosuzuki@gmail.com
Dear Dr. Alinsod and all staff,
Thank you very much for all your support. You made our training smooth, very organized and a wonderful experience.
The knowledge that Dr. Alinsod shared with us was a tremendous amount and amazing details. I appreciated it alot and learned a lot.
Surgical tutorial was excellent and very lucky to see many cases in a short period of time.
I'm very grateful to have such a expert in this area and I a great mentor.
Thank you very much for all your support and kindness. I am trilled to be a part of female wellness and restoration.
Thank you.
Yoko Suzuki, MD
---
Suchai Tanthawichian, M.D., Thailand

Aesthetic Gynecology and Uroynecology Center
Yanhee International Hospital
454 Charansanitwong Road, Bang-O, Bangplad,
Bangkok 10700 Thailand
Contact #: +66 2 879 0300
Email (direct to department): aestheticgynecolgy@yanhee.net
I took the 3 days Aesthetic Vaginal Surgery training with Dr. Alinsod at the South Coast Urogynecology, Laguna Beach, California.

He taught me comprehensive details about patient counseling, history taking, physical exam, photography, required office form and required equipment. He taught me how to make preoperative, intraoperative and post-operative processes step by step precisely. Especially in operative process, he made it easy for me to understand and I learned many surgical tips from him. Every staff in his center made me feel comfortable.

Many thanks to Dr. Red Alinsod and his staff. Taking the course was a great experience and made me more confident to do vaginal surgery. I highly recommend that anyone in this field, new or experienced, should spend some time with him.
Thank you.

Suchai Tanthawichian, M.D.
---
DR. EARLE M. PESCATORE, JR., DO

Women Specialists
2021 E Commercial Blvd #305
Fort Lauderdale, FL 33308
(954) 734-1298
Several years ago , when I attended your conference in Las Vegas, you suggested I might enjoy spending time with you at your offices in California. It took some time to arrange my schedule, but recently I was able to make the trip. From the time we first spoke on the phone to arrange my visit until after I left , everything was easy and well communicated.
It was a privilege to spend time at your office in Laguna Beach. The surrounding area is beautiful, and your facilities and staff are top notch. Not only did your staff help to arrange my hotels, they made sure I had appropriate transportation to the office . Plus , your personal experience, education , and insights make you an excellent teacher .
Each day was well planned and packed with information . I appreciated observing the live surgeries and radiofrequency treatments. The didactics were well presented , the wet lab with the use of the instruments was helpful, and your training in medical photography with both lectures and the use of live models was unparalleled . For patients in your geographic area, their choice of provider should be crysta l clear. As a urogynecologist with additional training in gynecologic oncology , you bring skills to aesthetic vaginal surgery that a plastic surgeon simply does not possess. Thank you again for the experience.
Sincerely,
Earl Pescatore, Jr. DO
---

Gregory P. Zengo, MD
Practical CME Medical Training
PracticalCME.com
2 South Main St.\nSuite
Watkinsville, GA 30677
http://www.newimagegeorgia.com
(706) 769-5757
Email: gzengo@bellsouth.net
As an OB/GYN physician who has practiced aesthetic and wellness medicine for the past 10 years, I can say that Dr. Alinsod's course in cosmetic vaginal surgery is a true highlight of my postgraduate medical training. Dr. Alinsod emphasizes the surgical techniques first and foremost, without complicating the surgery with needless extra steps that do not improve the results. There is absolutely no pressure to buy proprietary equipment. His techniques are well-presented in a very logical manner and demonstrated so clearly and meticulously that any motivated physician can learn these procedures and practice them in their office with great results.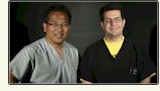 Moreover, the extensive syllabus and office forms (both in print and digital) reinforce the training and have allowed for the smooth addition of this service into my practice. I felt that after this training course, I learned how to adapt my current surgical technique to perform labiaplasty and vaginoplasty in my office with great results, and market the service effectively to my patients. Dr. Alinsod's course is truly the first choice for any physician looking to add cosmetic vaginal surgery to his practice.
---

Anthony A. Nazaroff, M.D.

Board certified, American Urological Association
Southeast Arizona Urology Care Center
Bare Aesthetics
3533 Canyon de Flores; Suite A
Sierra Vista, Arizona 85650
I learned of Dr. Alinsod via a conference in Tucson, Arizona fall 2011. It was a very worthwhile meeting, and I did receive CME's.
However, the pearl of this conference was the fact that the fellowship was offered personally by this fine surgical subspecialist.
I spent 2 full-days with Dr. Alinsod in his office in Orange County.
His course is outstanding. Specific surgical techniques are discussed and illustrated in person at length. Surgeries are then performed at his surgical center. Furthermore, his outline includes medical legal forms and training regarding setting up a cosmetic practice with special emphasis in gynecology.
He is patient, personable, and very helpful, and I feel the authority on cosmetic gynecology.
My urologic practice contains a large amount of pelvic reconstruction including pelvic prolapse and urinary incontinence repair in females. I often handle complex cases/failures from other physicians/surgeons. Dr. Alinsod is an outstanding pelvic surgeon with technical suggestions that most subspecialists are not aware of.
He has a very nice office in a beautiful location and his staff is very helpful.
I highly recommend this training course/fellowship. Sincerely, Anthony A. Nazaroff, M.D.
---
Les Blackstock, M.D., Australia
Medical Director
Enhance Clinic
5 Claremont Street South Yarra 3141
Melbourne Victoria Australia.
Freecall 1800 062 181
Phone 03 9829 7777
Facsimile 03 99829 7766
http://www.aesthetica.com.au doctor@enhanceclinic.com.au
I would like to offer my thanks for your excellent training. When I was researching the place to get training in this new area I contacted peers and assessed the local knowledge base and training and found it grossly wanting. I was aware of training offered in Los Angeles and Florida but after contacting others I felt the presentation of Dr Red Alinsod and the American Academy of Cosmetic Gynaecology was the best choice. So I flew half way around the world to train with them I am was glad I did. The course was well prepared, well resources and well presented. I felt that in the environment I undertook that training I learnt efficiently and when I was assess on my knowledge by Dr Alinsod the learning reflect his trust in my skills. I was able to start doing cases on my return and Dr Alinsod and the American Academy of Cosmetic Gynaecology have both offer excellent ongoing support and I look forward to being an active member as the special interest area gains international interest. I would endorse the training and be happy to discuss this with any potential candidates.
Regards,
Dr Les Blackstock, Medical Director
---
Dr. Christopher Walker, MD, FACOG, FICS

Medical Director Hunt Club Medspa
425 S Hunt Club Blvd
Apopka, Fl 32703
I would like to take this opportunity to thank Dr. Red Alinsod and his staff for spending the time with me to offer what can only be described as the BEST reconstructive pelvic surgery course. What most preceptor programs forget is that the �customer� is the King/Queen. Dr. Alinsod has clearly spent valuable time to train his staff in customer service which was extended in the most courteous manner to myself and a fellow trainee.
Without doubt Dr. Alinsod's clinical expertise and knowledge base is excellent. I was also impressed by his surgical skill and finesse. His bedside manner and relationship with his patients was refreshing, a gift sadly lacking in some colleagues who offer preceptor courses.
I flew half a day to attend this course and without hesitation I recommend any surgeon interested in attending a structured well organized course to consider Dr. Alinsod's preceptor program.
Dr. Alinsod can be described as a man with sincerity and great humility. As simply stated by Benjamin Franklin: "Humility makes great men twice honorable"
---
Anthony R B Smith, MD FRCOG
Anson Medical Centre 23 Anson Road Victoria Park Manchester M145BZ Tel: 0161 248 2000
Thank you very much for giving your time to us during our visit to your clinic on February 14th.
Dr. Naidoo and I were both very impressed not only by the skill demonstrated with your surgery but also with the rofessionalism shown by your whole team in the Clinic in Laguna Beach.
Kind Regards. Yours sincerely,
Dr. A.R.B. Smith
---
Maria Canter, MD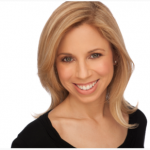 Urogynecology Center of Northern VA
1860 Town Center Drive, Suite 140
Reston, VA 20190
Phone: (703)-293-5239
Dr. Red Alinsod has clearly invested many years dedicating himself to the art of Aesthetic Gyn Surgery. He has developed a training program that includes video footage collected over decades, surgical before and after photos, of lessons on technology options in surgery, and even medical photography lessons.
The program is well thought out and comprehensive.
His staff is incredible also. They participate in educating physicians on the ins and outs of patient consent, use of technology, for example. They are friendly, knowledgable and generous with their time.
This course was beyond my expectation!
Sincerely,
Mara Canter, MD
---
Terri-Ann Samuels MD, FACOG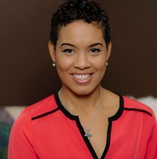 Essentially You
4126 Southwest Freeway
Suite 1210
Houston, TX 77027
Phone: 832-356-3033
I searched long and hard to find the right course for me. I needed to find an upstanding physician and talented surgeon. I found these qualities in Dr. Alinsod. The wealth of knowledge Dr. Alinsod has to share is invaluable in order to approach these aspects of our specialty with confidence and responsibility. This course should not be missed. His wealth of experience makes the process seamless. And for me as a fellow urogynecologist there was the definite added benefit of THAT experience and a holistic approach to the pelvic floor. In addition, his personality and his staff make your time spent super enjoyable. I highly recommend this course and would do it again. Some of the most influential aesthetic gynecologic and plastic surgeons have made the journey from all over the world to train with Dr. Alinsod. Anyone looking for the best course and best value can find it in Laguna Beach.
Thanks Dr. Alinsod for an outstanding course.
---
Alison Tate, MD, FACOG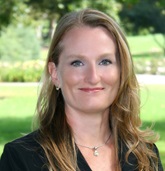 Urogynecologist
Pasadena Urogynecology & Pelvic Floor Center
10 Congress Street, Suite 300
Pasadena, CA 91105
Tel: (626) 397-5870
Fax: (626) 397-5872
http://www.pasadenaurogyn.com
http://www.pasadenalabiaplasty.com
As a Urogynecologist, I only considered the preceptorship course in Aesthetic Vaginal Surgery offered by Dr. Alinsod because he is also a Urogynecologist. I obviously went in to the course feeling very comfortable with vaginoplasty/perineoplasty and vaginal tightening procedures. But I lacked the skills and knowledge to feel confident performing cosmetic/aesthetic vaginal surgeries such as labiaplasty, clitoral hood reduction, etc. The truth is that I have patients requesting these procedures all the time.
Dr. Alinsod is extremely knowledgeable and approachable, and very easy to communicate with. He always responds to my emails and questions the same day. In this course, he shares his success stories and gives honest and useful advice about how to incorporate these procedures into a practice. His lectures included extensive information not only on surgical techniques, but on everything from photography, to equipment and marketing. Dr. Alinsod also provided training on ThermiVa vulvovaginal radiofrequency treatment that seems to have excellent results for patients. The possibilities for women with pelvic floor disorders are extensive, and this new non-surgical radiofrequency therapy will open the door for many women seeking non-surgical options.
I was so impressed with the organization of his staff, and how comfortable patients are with his office-based procedures under local anesthetic. Now that I have trained with Dr. Alinsod and can see his outcomes first hand, I am astounded at how beautiful the results are. The course was worth every cent to me.
---
Yousef Amer, M.D., Dubai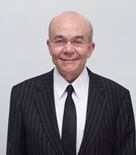 4005, Block B, 4th Floor, Al Razi Building No. 64
Dubai , Dubai
United Arab Emirates
+971 4 439 2305
I am a board certified gynecologist with over 30 years of experience . I decided to expand my knowledge in cosmetic gynecology, and had the privilege to attend a full preceptorship with Dr. Alinsod. The course was well organized and exposed me to a wide variety of cosmetic vaginal procedures. I recommend Dr. Alinsod as a surgeon and a mentor to all future trainees.
Thank you Dr. Alinsod and your delightful staff for your kindness and hospitality. I really appreciate the time I spent with you. I highly recommend the training and am happy to discuss this experience with any potential candidate.
Best regards
Dr. Amer
---
Dear Dr. Alinsod,
The patient whom I communicated with you about who had postmenopausal dryness and atrophy has had a near amazing result after three ThermiVa treatments with continued use of Estrogen cream and the stretching dilator exercises that you suggested. She and I thank you so much! She had been to Boston and Dartmouth to see Urogynecologists who provided her no relief from her difficulty with intercourse which till now always resulted in pain and skin cracking/irritation!
Also- a doctor's wife who is I her 40's saw me back today 3 weeks after her third ThermiVa treatment and says between the increased lubrication, elimination of mild exercise induced stress incontinence, and increased sensitivity, she is now initiating sex rather than having her husband always be the one… to quote her- "I feel like I'm 10 years younger and this has given me back a part of my life that I thought was lost forever!"
Wow…..
Anonymous, M.D.