MEET OUR STAFF
RED ALINSOD, M.D.
FACOG FACS ACGE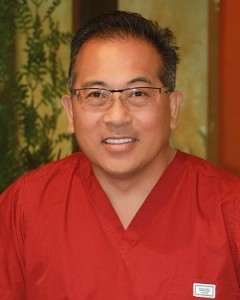 Dr. Alinsod is instrumental in the developement of aesthetic vulvovaginal surgery. He founded "CAVS" (Congress for Aesthetic Vulvovaginal Surgery) in 2005 and is considered one of the pioneers of this evolving field. He is responsible for the current techniques in radiofrequency labiaplasty of the minora, the "Barbie" and Hybrid Look labiaplasty, invented the Medial Curvilinear Labia Majoraplasty, and the central and lateral clitoral hood reductions.
Read full Bio
---
DIANE WATSON
Office Coordinator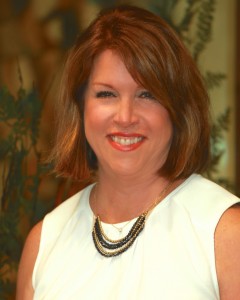 I was born and raised in Southern California and have a beautiful daughter who is my best friend. I have worked in the medical field in different specialties for over 25 years and have always enjoyed gynecology. Working for Dr. Alinsod has been challenging, rewarding, and a learning experience for me. I truly love coming to work every day and enjoy the interaction with our patients. My hobbies include walking, going to the beach, riding my bike and reading suspense novels. Spending time with my friends is also very important to me.
Diane
---
ROBYN ALINSOD, RN
Clinical Nurse Manager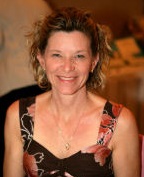 Nursing has been my life for the past 20 years. Always having an interest in physical health and fitness I felt working with the injured on an orthopedic unit would satisfy my desire to help heal those in need. After six years of dressing changes, casts, and skeletal traction, working in that unit lost its challenge. I needed a change. My transfer to the Labor and Delivery unit served me well for 10 exiting years. Not only did I learn a whole new set of skills, I also met my husband, Dr. Red Alinsod (the best surgeon I've ever seen). After getting married and having our last child, I decided I needed a more challenging and rewarding job. I quit work at the hospital and am currently a very proud full-time wife and mother of three. Never allowing myself to remain idle for too long, I do look forward to becoming more active in our office, greeting and meeting all of you.
Life is full of beauty and there are a few things I have a passion for; my family, the arts, cooking, and most importantly is God and the miracles He creates.
Robyn
MARIA ISLAS
Medical Assistant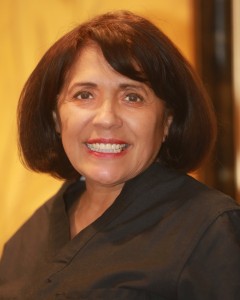 My name is Maria Islas, I am a mother of 4 beautiful daughters and 6 beautiful grandchildren. I have been working in the medical field for 16 years and enjoy working with patient's. I was born in Mexico and moved to California when I was 9 years old. On my free time I watch my youngest daughter play softball and spend time with my family. I work in the back office with Dr. Alinsod and love the learning experience on a daily basis.
Maria
---
MARISOL PARRA
Surgery Coordinator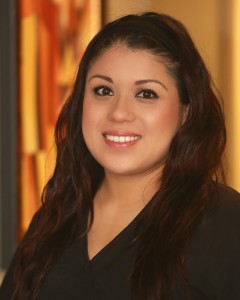 Marisol was born and raised in sunny Southern California. She joined the South Coast Urogynecology staff in 2012 and has been a wonderful edition to the team. She works meticulously with Dr. Alinsod, making sure all surgical needs are met in a timely, efficient, and caring manner. When she's not tending to patients, she enjoys spending time with her beautiful family.
"Above all else, when working with Dr. Alinsod, my main priority is providing exceptional patient care."
Marisol
---
CINDY MIRANDA
Medical Assistant
Raised in the beautiful city of San Juan Capistrano, California. I grew up with a loving family who showed me my morals and values I incorporate in my daily life. Having a good sense of humor and being a positive human being is what I enjoy the most. Sight viewing is just as satisfying as seeing a happy & hopeful patient leave our office. Being in this specialty I have learned a lot and how valuable a women's body is. We are here to let you know that you are not alone. My team and I look forward to attending and caring to every patients needs.
---
EUNICE ALINSOD
Medical Biller
Eunice, Medical Biller – Integer interdum After all is said and done, Eunice works with the patient on their final step, insurance and patient payments. Not an easy task, Eunice has worked in medical billing for over 20 years. She reviews the patient's explanation of benefits and makes sure all appointments and procedures are billed correctly and in a timely manner. She certainly cracks the proverbial whip when it comes to correctly inputting patient data and marking all appropriate procedure codes.
OUR OFFICE
Laguna Beach Office
31852 Coast Highway, Ste 203
Laguna Beach, CA 92651
877-4-UROGYN
949-499-5311 Main Line
949-499-5312 Fax Line
EMAIL US TO AVOID PHONE TAG:
*Note: This email system is for non-confidential communication.
red@urogyn.org
diane@urogyn.org
maria@urogyn.org
marisol@urogyn.org
cindy@urogyn.org
SCU and Laguna Laser Center Office Hours:
Monday Major Surgery/Office 8 am to 4:30pm
Tuesday Office 8 am to 4:30pm
Wednesday Office 8 am to 4:30pm
Thursday Office 8 am to 4:30pm
Friday Office By Appt
Lunch 12:30 pm to 1:30 pm
Parking is located in front of the office