Alinsod Institute
for Aesthetic Vulvovaginal Surgery
South Coast Urogynecology
WHO WE ARE: We are surgical sub-specialists for women's health issues such as urinary leakage, fallen bladder/rectum/vagina/uterus, abnormal vaginal bleeding, pelvic pain, failed prior surgeries, and unappealing vaginal appearance or function.
WHAT WE DO: We specialize in gynecology, urogynecology, pelvic surgery, and aesthetic vaginal surgery or vaginal rejuvenation. We perform complete workups for referring doctors and private patients. Most of our surgeries are quick, outpatient, or just overnight stays.
WHY WE ARE UNIQUE: Our surgical sub-specialty is unique in that it enables one physician to integrate the skills of a gynecologist, urologist, and aesthetic surgeon. Our practice is one of the very few internet based practices that offers secure communications with patients along with rapid response. We use the iphone to provide instantaneous and timely responses. "Phone tag" is eliminated. We are a one stop Women's Health Center.
CARE PHILOSOPHY: Our staff offers timely, compassionate and personalized care. We strive to provide you with answers and options, as quickly as possible, and to assist you in understanding the personal solutions best suited to meeting your individual needs. We are one of only a very few West Coast practices to offer the convenience of advanced endoscopic procedures inside the office. This resource reflects our ambitious efforts to cater to your desires and diligently meet your scheduling needs.
Located in Laguna Beach, California, we are available to you 24 hour a day, 7 days a week, by phone and by email, at your fingertips, direct to a doctor, to provide answers to your questions and care for your feminine needs. We are the new model for Women's Healthcare Services.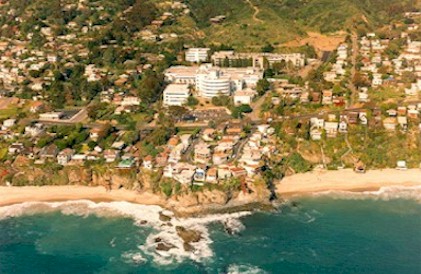 ---