Webinar: Thermi-O: The Synergy of Energy and Biologics
DATE: Friday, August 7, 2020, TIME: 7-10AM PST
---
NO SECRETS HELD BACK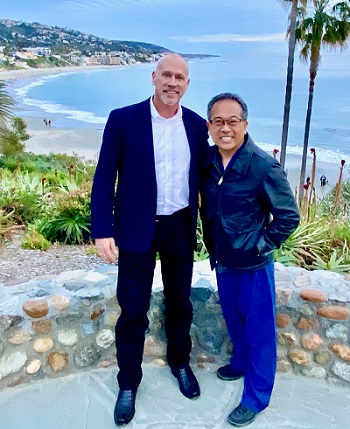 Credentialing and Diploma for the O-Shot®, Vampire Wing Lift® and Vampire Facial®
from the Inventors Red Alinsod, MD and Charles Runels, MD.
Presented By Dr. Red Alinsod
Diplomas:
The Alinsod Institute for Aesthetic Vulvovaginal Surgery
Cellular Medicine Association O-Shot®
DETAILED TRAINING:
Radiofrequency for genital conditions
O-Shot® and PRP/PPP for genital condition
AmDrop™ Amniotic Fluid
Vampire Wing Lift®
Vampire Facial®
Baby Face AmDrop™ Facial
Ouchless O-Shot®
Ouchless Vampire Facial®
Predictive Permeation
Dr. Red Alinsod describes and demonstrates in full detail (NO SECRETS HELD BACK) the science and development of ThermiVa® radiofrequency, O-Shot®, AmDrop™ and Predictive Permeation for feminine conditions. Conditions such as orgasmic dysfunction, overactive bladder, urinary incontinence, lichen sclerosis, atrophic conditions, wound healing are fully covered. Non-surgical management of cystocele and rectocele with are demonstrated. Detailed procedural photos and videos of ThermiVa®, O-Shot®, AmDrop™ shot, and the Vampire Wing Lift® are used to fully accredit the viewer to obtain membership and diplomas from both The Alinsod Institute and Dr. Charles Runels' Cellular Medicine Association. Drs. Alinsod and Runels have collaborated to developed this unique and one-of-a-kind opportunity for the practitioner desiring to elevate their skills and offerings for their clients. This is the best training available without leaving your home or office.
Exceptions to O-Shot® Membership:
Naturopathic doctor are not eligible
Physician Extenders who do not have a supervising physician are not eligible
Additional Benefits:
Three months free upon initial sign-up, then $97 monthly fee thereafter, the rights to use the term Thermi-O® and O-Shot® (including its copyright), Full access to CMA website of videos, forms, marketing materials, continued access to new materials and CMA weekly webinars with teachers and researchers hosted by Dr. Charles Runels.
PRICING:
ONLY $1997 for early sign
up till July 31st
$2500 after July 31st


Register NOW