Peer Testimonials
MICHAEL GOODMAN, M.D.

635 Anderson Road, Suite 12B
Davis, California 95616
Phone: (530) 753 2787
Fax: (530) 750 0221
Email: info@drmichaelgoodman.com
In June 2010 I had the privilege of spending two days observing six pelvic support, sexual enhancement and genital cosmetic procedures at the hands of a gifted and innovative surgeon.
Although I am a long-experienced gynecologic, genital plastic and female cosmetic surgeon, and both teach and lecture on the subject, the two days I spent with Red were flush with new ideas about technique, helpful and innovative equipment, and office set-up. I was treated like an honored guest by both Dr. Alinsod and his kind and efficient staff.

I recommend Dr. Alinsod as a surgeon, an innovator, a mentor and a "mensch". To prospective trainees, I would recommend him as a gifted teacher who unquestionably ?has his act together? when it comes to one-on-one training in all aspects of, and innovation in, women?s genital plastic, cosmetic and pelvic support surgery. His courses are well organized; Red is very giving of his time, experience, and technique, including the important aspects of in-office analgesia/anesthesia, marketing, purchasing (capital expenditures and disposables) and office setup for these procedures.
Michael Goodman, M.D.
---
Stefan Smajda, MD

CHIREC / Clinique Edith Cavell
Edith Cavell Street #32
1180 Brussels, Belgium
32 2 340-4040 Main Line
32 2 340-4240 Appointments
Email: dr.smajda@skynet.be
==>Dr. Smajda's CV
When I decided to train in vaginal aesthetic surgery, I was looking for a training complementary to pelvic floor surgery. I'm sure I found the world expert in this field with you: combined pelvic floor reconstructive surgery and vaginal-perineal cosmetic surgery.That was so great and your training was highly above my expectations in this field.
Even though I am already an accomplished expert urogynecologist and pelvic floor surgeon and am in the forefront of reconstructive pelvic surgery in Belgium, I was very impressed the way you organized this course with professional efficiency and with the assistance of all your team. Specifically, I was fascinated by performing all these procedures under local anesthesia in very safe conditions. Also your surgical skill and instruments (Alinsod's retractor) allowed me to perform this surgery alone without an assistant. But of course not without Maria!
So all of this was sure a valuable investment for me, and my long journey to visit you was really worth while! .
I want to thank you, Red, and all your staff for the kindness and hospitality during my stay. For sure– you have a friend in Belgium!
YVONNE WOLNY, M.D.

Lincoln Park GYN
830 W DIversey Pkwy, Suite 200
Chicago IL 60614
info@lpgyn.com
www.fibroidchicago.com
(773) 880-6064
After many weeks of a very diligent research for the most extensive and complete course for cosmetic gynecology, I decided to attend Dr. Alinsod's world renowned course in beautiful Laguna Beach, California. My experience exceeded all expectations given a very thorough didactics and even more the practical surgical part of the course. He is truly a perfectionist in all aspects of his clinical and surgical approach, including his superb techniques and meticulous handling of each surgical step. As a compulsive surgeon myself, it was astounding to watch; the ultimate goal to achieve the absolute perfection and not compromising until the best is achieved. Dr. Alinsod is an excellent role model for this seemingly easy but deceptively difficult subspecialty. His friendly and unassuming manner inspires confidence.
I have participated in many other programs all over the country, on both Coasts. However, Dr. Alinsod's course is significantly notches above in all aspects. It is no wonder surgeons fly in from all over the world to learn. I should have had Dr. Alinsod teach me from the start. Needless to say, I am very satisfied with my decision and thankful for Dr. Alinsod for his willingness to generously share his exceptional experience, secrets, and perfectionism to others. My confidence in performing cosmetic gynecologic procedures changed for the better after this extraordinary experience. One can't learn perfectionism, since it is an inherent quality. Thank you for the great teaching! Though seemingly expensive at first, the course is a bargain and of greatest value when it comes to my career path.
I will be returning soon to learn more.
YVONNE WOLNY, M.D.
---
Edward Jacobson, MD, FACOG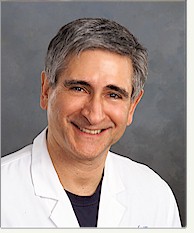 Laser Vaginal Rejuvenation Institute of Greenwich
Greenwich Center for Restorative Vaginal Surgery
One Perryridge Road,Greenwich, CT 06830
Tel: 203 869-8360 / Fax: 203 329-9740
Email: drjacobson@lvrdoc.com; drjacobson@cosmeticvaginasurgery.com
Web: http://www.lvrdoc.com; http://www.cosmeticvaginasurgery.com
Contact Dr Jacobson: Calls from outside USA: 001 203 869 8360
I am a board certified gynecologist and have been in private practice in Greenwich, Connecticut for over 25 years. I have specialized in sexual enhancement surgery since 2003 and have performed well over 1000 procedures covering vaginoplasty, labial reduction, labia majora reduction and hymenoplasty. Almost all of these surgeries have been undertaken with a diode optical laser with very satisfactory results. However, I felt it was time to bring my skills to the next level. I found Dr. Red Alinsod of Laguna Beach, California, who pioneered a different and unique approach to aesthetic vaginal procedures using radiosurgery with the Ellman Surgitron?.
I worked two very full days with Red in a one-on-one preceptorship, learning his techniques for surgery under local anesthesia, use of fine suture materials, and how to make precision incisions with radiosurgical instruments resulting in a 90% reduction in lateral thermal damage that I found so problematic with the laser. We used radiosurgery with the Ellman Surgitron? for reduced post-operative discomfort, minimal scar formation, enhanced healing and excellent cosmetic results. Within 10 days I incorporated all of these newly learned skills into my practice and was delighted not only with the immediate cosmetic results but with the significant reduction in post-operative discomfort experienced by my patients. Most importantly of course, patients were extremely pleased with the results. A patient who I previously performed laser reduction labiaplasty couldn?t believe how comfortable she was immediately after a subsequent vaginoplasty.
Individualized training with Dr. Alinsod was not inexpensive, and I had my reservations before committing to work with him. Those doubts were completely dispelled. Red is a terrific teacher and has showed me how to provide a much higher level of aesthetic surgery for my patients. His training is unquestionably worth the cost.
Edward Jacobson, MD
>> Read Dr. Jacobson's article:
"Labiaplasty by High Frequency Radiosurgery vs. Laser Surgery "