Hymen Repair and Restoration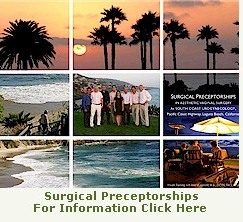 This surgery is the reconstruction and repair of the hymen. Cultural, religious, or social reasons predominate when this surgery is contemplated. Hymen repair, also referred to as hymenoplasty, is performed to make the patient appear virginal. It only works for women who have not had natural deliveries, and preferably, in those who have never been pregnant. We take advantage of the Ellman Surgitron to make extremely precise incisions into the vagina and remnants of the hymeneal ring to bring them into close approximation to allow delicate sutures to hold the tissues in place. Once healed, the act of sexual intercourse can result in bleeding when the hymen is torn or stretched. This procedure takes 15 to 30 minutes to perform.
Please call or email Dr. Red Alinsod if you have any other questions regarding hymen repair surgery.


















Copyright 2004 - 2011. Urogyn.org All Rights Reserved. See Terms/Legal Disclaimer